Wait a moment – is there something wrong with static content? Well, not really, but… Short attention spans, content overload, and fast-paced content streams all make static content feel a bit dusty at times. A bit colorless. Especially for audiences used to mobile apps, complex video games, and 3D multimedia experiences.
When your content marketing produces only website articles, you can only hold attention for as long as it takes visitors to read (or often, just skim over) your content. And, of course, how well they get your message depends not only on the quality of your articles but also on their level of attention and interest.
When instead of simple static content you create an engaging interactive experience, you can engage more of their senses and appeal to their emotions more. And that's something worth the extra work.
What Is Static Content?
Static content includes all content on your website, blog, and social media pages that users can't interact with other than comment on it or share it. Static content always remains the same no matter who visits your page or when — users can't change it through their input.
Most content on the web is static, including website articles, blog posts, as well as some visual content such as simple infographics and photo galleries.
Our brains are more interested in moving, actionable visual elements than they are in text. Add to that short attention spans, content overload, and the daily habit of using mobile apps, and there's never been a better time for you to create rich interactive experiences.
How to Repurpose Old Content
Take for example a blog post that your audience liked. It may have gotten a fair number of shares on social media and some comments too. You could say that it did its job and that your blog content marketing paid off. But what if you could get even more out of it? What if you could use it to create a truly engaging interactive experience?
An engaging interactive experience may sound fancy, but it's not so complicated. It's all about repurposing your content in creative or useful ways to make people stop and pay attention to what you have to say. To draw them in and keep them on your website for longer. To engage them more with your content, comment on it more, share it more.
First, though, you need to identify the right content to repurpose. Just as art restorers choose with care the artworks they restore and resell, so must you. Use the following checklist to identify the right content to repurpose.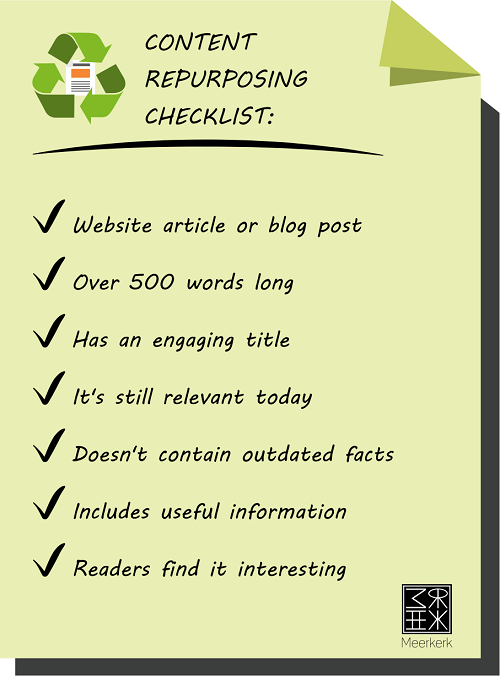 Once you identify static content you want to repurpose, you have to decide what you want to do with it. There's no shortage of options. Depending on the type of article, you can take bits and pieces from it or turn the whole piece into a visual narrative.
6 Simple Ways to Repurpose Static Content
Turn an informative website article or blog post into:
An explanatory video – Take key statements and facts from the article and put them together into a short video script.
A facts-based slideshow – Extract main points from your article, add relevant images, and compile them into a slideshow.
An interactive infographic – Hire infographic designer to turn information into an exciting visual.
A string of tweets – Take a few key statements from your post and share them on Twitter together with a relevant image.
A few inspirational quotes – Add sentences and facts from the post to an emotionally engaging image and share it on Instagram or Pinterest.
An interactive quiz – Turn it into a Q&A quiz with a catchy title, pictures, and multiple choices and share it on social media.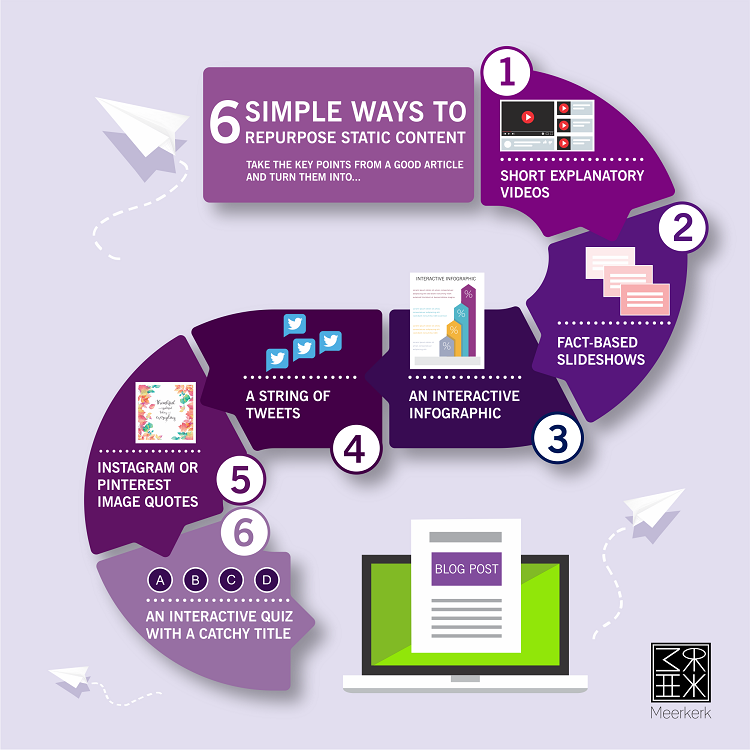 Why Quality Content Marketing Matters
Turning static content into an engaging interactive experience becomes a lot easier when you have good content to begin with. A 1,000+ word, well-researched piece can always provide enough material for different content spin-offs. That's why working with a content writing company is usually a good idea, especially if you don't have an in-house writing team that can consistently create content for your blog.
Quality website and blog content is easy to repurpose and can be the backbone of your social media content marketing strategy and prove a valuable asset to your long-term marketing campaign. Long-form blog posts, in particular, provide enough substance for you to distill them into different types of videos, infographics, slideshows, and quizzes. And, of course, interactive content.
Great Interactive Content Examples to Inspire You
Interactive content differentiates brands from competitors, according to 88% of marketers in this study.
Daunted by the thought of creating interactive content? Don't be. We've gathered some of the best content marketing examples using interactive content to show you that when it comes to interactive content, what matters is not the production cost, but how creative you get.
Quizzes
Women.com devotes a whole section of its website to quizzes. Short and fun, these quizzes use catchy titles that draw attention and make you want to know more.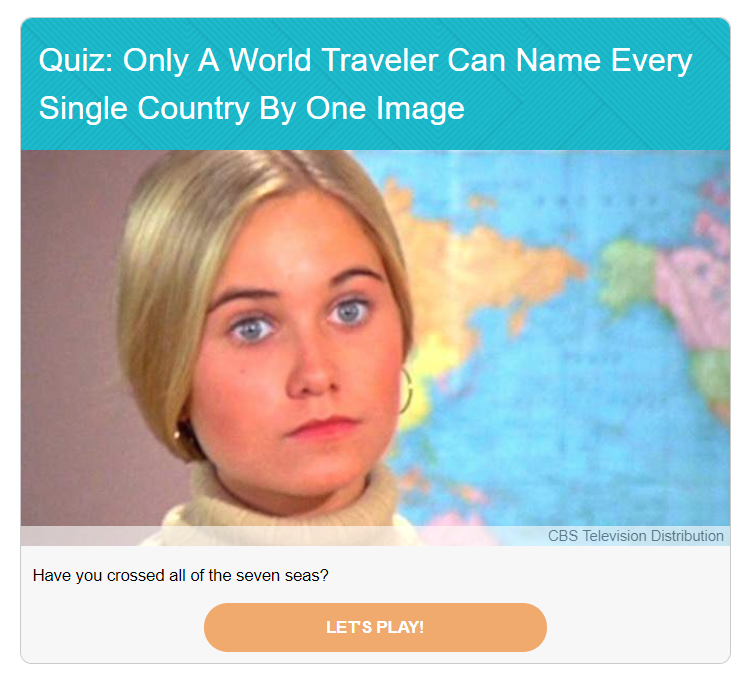 "Only A World Traveler Can Name Every Single Country By One Image" is a simple example of an image-based quiz.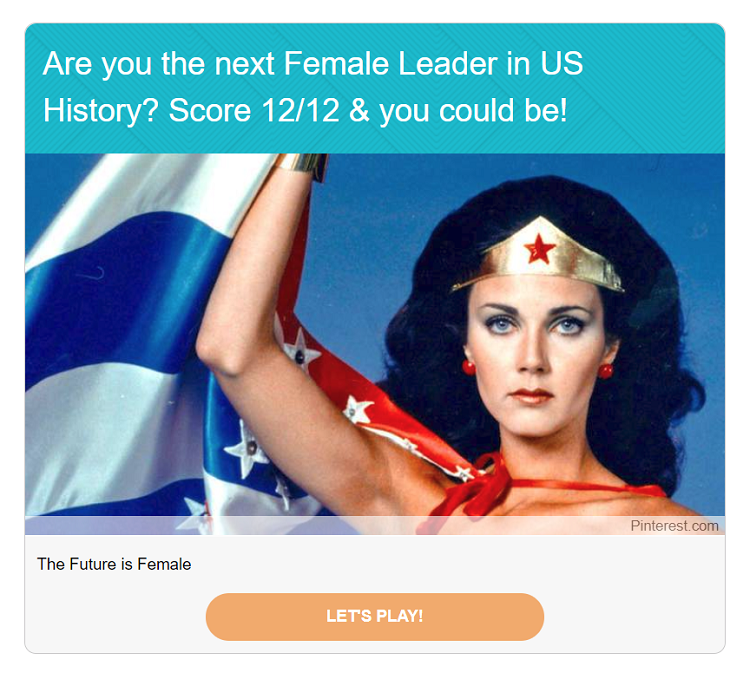 Another is "Are you the next Female Leader in US History? Score 12/12 & you could be!"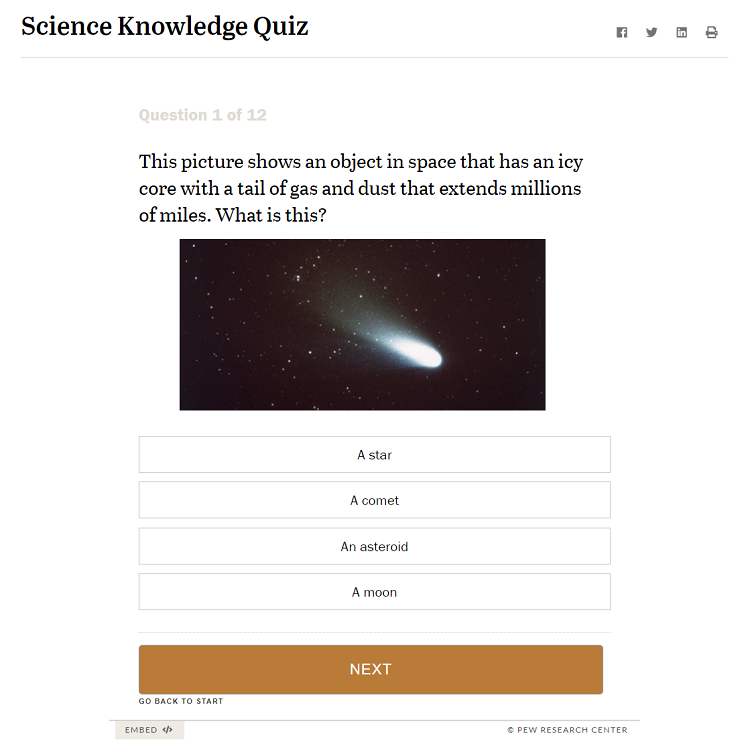 The Pew Research Center, a fact tank known for their research on social issues and public opinion, uses quizzes to make science fun. This science knowledge quiz published a few years ago is one of the best engaging content examples for simple quizzes.
Interactive Infographics
Interactive infographics combine visual elements with stats and facts to present information in a more memorable way than a static infographic.
The enlightened happy hour is an excellent example of an interactive guide to what you're sipping.
A more advanced example is The Evolution of the Web.
Calculators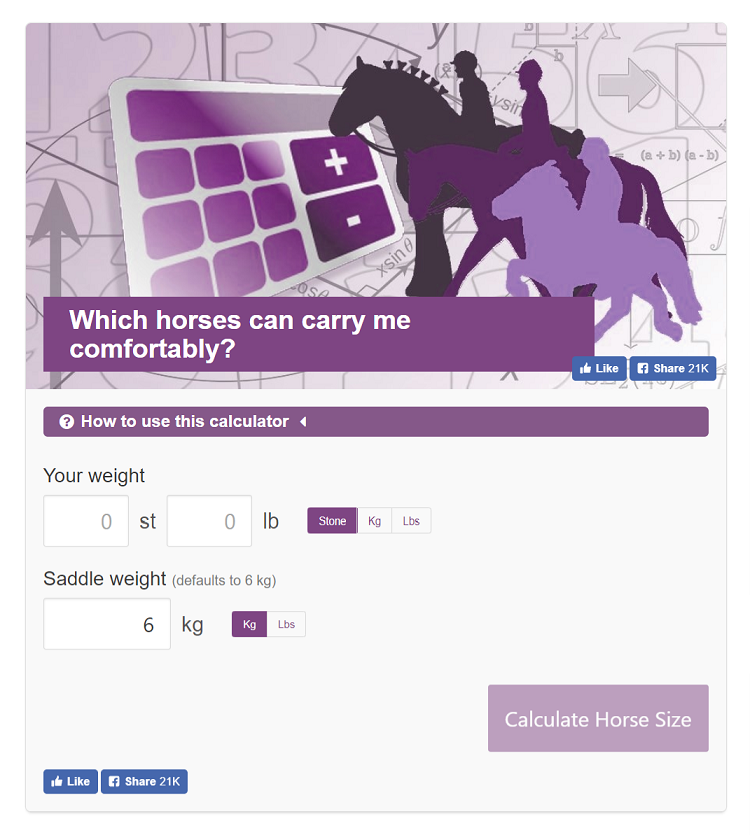 Calculators can provide personalized answers depending on the input users provide. You may be used to conversion calculators or body mass index calculators, but this form of interactive content can be more engaging. Just take this horsemanship site's Which horses can carry me comfortably?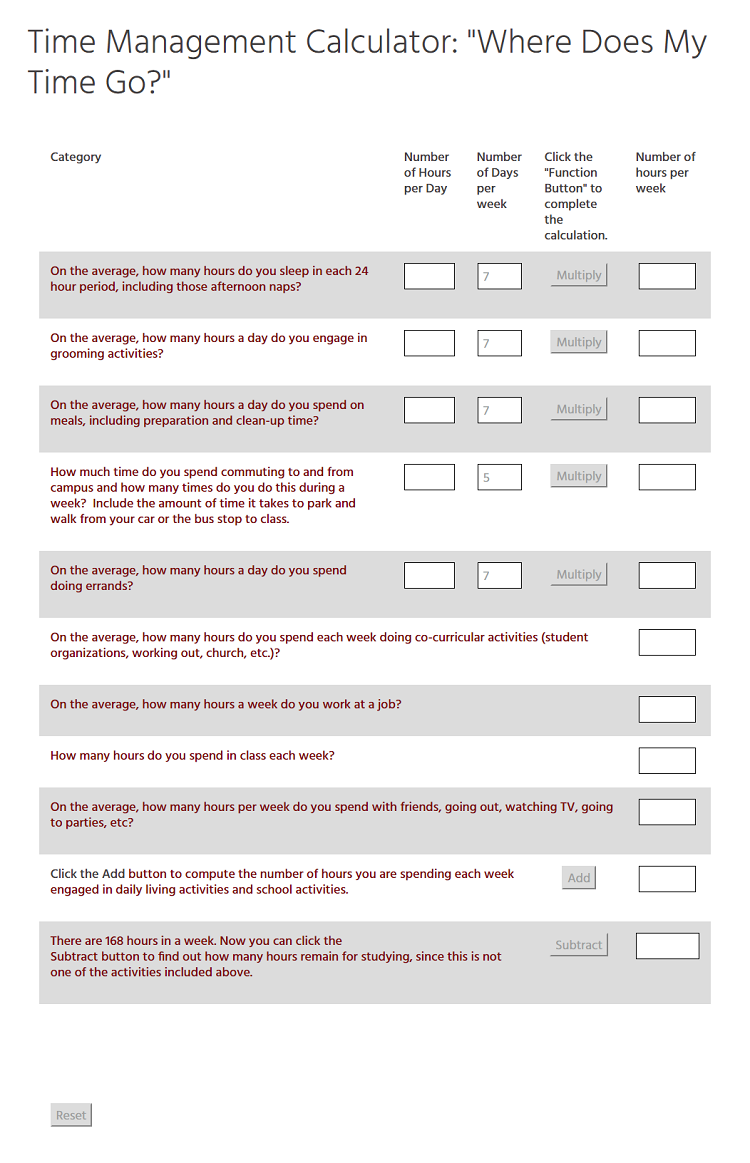 Ferris State University offers students a Time Management Calculator that helps them find out how many hours they have left for studying every week. This calculator uses simple forms and simple math.
Similarly, you can use static content as the basis for creating your calculator. Creating an interactive calculator isn't so hard. All it takes is a web developer and a few simple mathematical formulas. Calculators can be especially useful during the consideration stage of the buyer's journey.
Timelines
Interactive timelines make information easier to digest by presenting it one item at a time, usually as the viewer scrolls down or moves the cursor. Histography.io offers a variety of visual timelines based on Wikipedia which can be sorted by categories. It includes a timeline of inventions.
But even timelines that are much simpler than this can engage users. Let's say you've written a blog post that details the history of your company. You can take the key dates from it and some of the more memorable sentences and, with a bit of help from a web developer and graphic designer, turn it into a unique content experience.
Interactive Whitepapers
Whitepapers are usually not the most exciting type of content around. They are often loaded with facts and numbers. But there's a way to make a whitepaper more interesting, and that's by making it interactive.
An interactive whitepaper taps into the power of personalization. It allows you to talk directly to the target audience and keep them engaged. Interactive white papers can become an extension of your website and combine interactive navigation elements with quizzes and other sections.
They can accompany a classic PDF whitepaper and invite users to download it. A great example comes from healthcare company Athena Health.

How to Create Engaging Content by Repurposing Static Content
Take a blog post or an article your audience enjoyed and turn it into one or more…
Infographics
How-to visual guide
Explanatory
List-based
Simple checklist
Interactive
Videos
By type:

Explainer
Promotional
Guide
Presentation
Tips and tricks
Reports

By length:

<1 minute: Instagram, Twitter, Pinterest
>1 minute: YouTube, LinkedIn, Facebook

Slideshows

Facts-based slideshow
Tips-based slideshow
Gallery-based slideshow

Quizzes

Educational
Entertainment
Q&A Recap

eBooks

By combining it with other articles
By expanding its key sections

Other Interactive Content

Calculator
Whitepaper
Timeline
Don't have a content creation team? You don't need one. If you are like most small businesses, maintaining a content team may prove in the long-term more expensive than outsourcing your content. Today you can outsource all aspects of content creation while retaining full control over the end result.
Hire an infographic designer for the graphic designs and outsource your explainer or animated videos to a video creation service. If you don't know how to make a promotional video, that's okay. Web video marketing becomes a lot easier when you start using video production services. And then you can always outsource interactive content like quizzes, whitepapers, and timelines to a web developer.
But what about that eBook? When it comes to content marketing, eBooks are more challenging to create because they take more time. But you can speed up the process by teaming up with a content writing company.
Even better, you can find a content creation company that can do all of these in one package. This is important because it gives you full control over the separate elements of your content experience and enables you to align them to common themes and guidelines.
A Quick Recipe for Making an Engaging Interactive Experience
Take some relevant facts and stats
Add some custom graphics or high-quality images
Drop in a call to action and a link
Sprinkle in some copywriting
Wrap them all in a nice website design
And serve it warm to your visitors
By focusing on "you" not "we".

Bringing It All Together
While content is at the core of any digital content marketing strategy, to create a genuinely engaging interactive experience, you need to do more than transform old posts into new infographics, slideshows, quizzes, and videos. A fragmented marketing experience may attract attention, but without a catch or incentive to sustain it, this attention will soon wane.
A common call to action together with a landing page can help to unify your cross-channel marketing and ultimately help you bring everything together.
Imagine someone learning about your brand from a short and snappy Instagram video. Following the link, they reach your blog, where pinned for their convenience is the original post that spawned the video. At the end of the blog post, there's a new link to a social media infographic on say LinkedIn that captures the gist of the post.
On LinkedIn, they could also find a longer explainer video that, expanding on the infographic, distills your brand message in less than two minutes using images, sound, and text and ends with a call to action leading to an interactive whitepaper back on your site.
In this way, a potential customer may learn in just a few minutes everything he or she needs to know about your brand without even reading too much.
The bottom line: an engaging interactive experience should be unified and consistent. Here are some tips:
Make it about them – focus on the "you" rather than on the "we"
Present it in a warm and engaging tone, addressing visitors directly
Make it interactive – include buttons, forms, multiple-choice answers
Use graphic design alongside text to weave a narrative
Provide something at the end that makes it all worthwhile
The Wrap Up
Do you want visitors to enjoy the time they spend on your website and interact as much as possible with your content? Then you need to think beyond simple articles and blog posts. You need to combine visuals with interactive elements and use the power of videos and infographics to keep viewers engaged.
Repurposing static content into new content experiences adds a unique flavor to your marketing and sets you apart from other websites. It makes you different.
Brands and marketers who are willing to use their creativity to transmute static content into interactive content experiences find the philosopher's stone of content marketing – engagement.