How do you come up with content ideas and topics? Are you covering the right ones?
For content marketing to work, there has to be a thoughtful and strategic approach. You need to nail down what your audience needs and consistently deliver it.
A content gap analysis can ensure that this happens. As the name implies, it helps you find the gaps between the content that you're producing and that you should produce.
By finding these gaps, you're making sure that your content is useful, timely, and relevant. What's more, you're also unlocking hidden keyword opportunities, which is why this process is also referred to as SEO gap analysis.
So how do you conduct a successful analysis and tighten your content strategy? Here are some tactics that you can implement right now.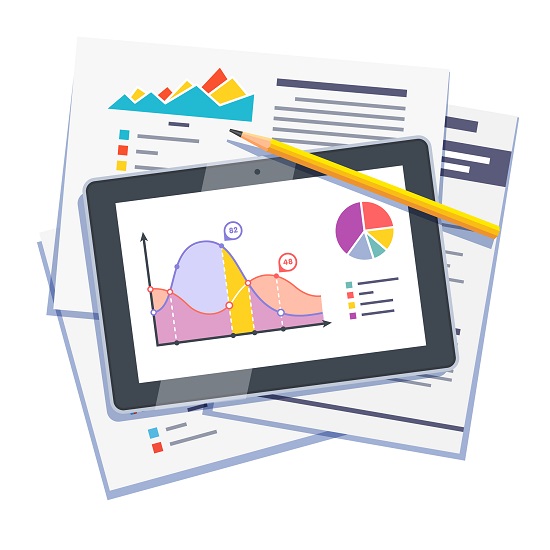 1. Start With Market Research
We can look at content gap analysis from two angles – market and competition. From the market perspective, your goal is to pinpoint your audience's needs and interests that your content isn't meeting right now.
There are several ways to do this, the easiest of which is to simply ask. You can conduct surveys to get your audience to tell you about the content they want to see. You'd then compare the answers to the content you've produced so far.
Another thing that you can do is join your audience's communities. These could include forums, Facebook groups, and Reddit threads. Always stay up-up-date with the conversations going on in your niche and look for new content ideas.
Finally, a more elaborate way to find content gaps is to map out your customers' journey, which consists of the following stages:
Awareness
Consideration
Purchase
Retention
Advocacy
When you see how your audience moves through these stages, you'll know if your content covers every one of them. Since each stage calls for a specific type of content that answers different questions, you can see if there's something missing.
2. Look at the Competition
As mentioned, a content gap analysis isn't just about your audience but your SEO performance as well. In a fiercely competitive online environment, ranking higher than a single competitor can make a world of difference.
How can you pull this off?
Well, it takes a bit of detective work. You need to find the keywords that your competitors are ranking for and see if you can get new content ideas out of them.
Obtaining insight into the competition used to be a massive challenge. Luckily, we now have lots of content gap tools that make it more effortless. SEO platforms like Moz, SEMrush, and Ahrefs allow you to take a peek at your competitors' performance and see what you can do to surpass it.
You can even compare your website to others in your niche side-by-side and gain invaluable insights.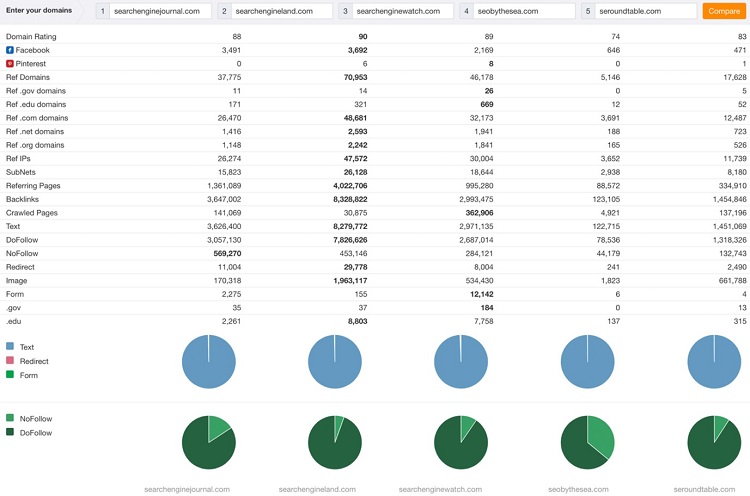 Source: Ahrefs
But what do you do with all that information?
What you don't do is try to rank for all the same keywords as the competition. Some of them might be a good SEO opportunity, but many won't be. If you simply copy a competitor's strategy, it will likely backfire.
The main reason is that the keywords might not be relevant to your audience. Even within the same niche, every business has its own buyer persona.
Besides, it's hard to rank higher than someone with a solid track record, given that you might not have their level of authority yet.
A much more effective tactic is to do some research and see how you can adapt the competitor's keywords to your own content. You might find new semantic or long-tail keywords that you can rank for without a lot of effort.

3. Refresh Your Content
The presence of a content gap doesn't necessarily mean that you haven't covered a topic. It can also mean that you had it covered when the rules of the SEO game were different. In that case, a few tweaks to your existing content can do wonders for its performance.
The first thing that you should do is to perform a content audit. Create an inventory of your existing content and use analytics tools to gather all the relevant information.
You want to have the right SEO data, such as:
Bounce rate
Time on page
Conversion data
Social shares
On top of the above, you should have data related to the content itself, including:
Content type
Title
Word count
Tags and categories
CTA
With all of this data in hand, you'll be able to see which of your content performs the best and, more importantly, why. If your recent posts are ranking higher, identify the main differences compared to the older content.
Perhaps your titles could use some work, or your older posts don't have the right semantic keywords. Considering how rapidly the SEO landscape changes, there should be at least something about your content that you can refresh.
If you're still lost on what changes to make, use expert services and content management companies.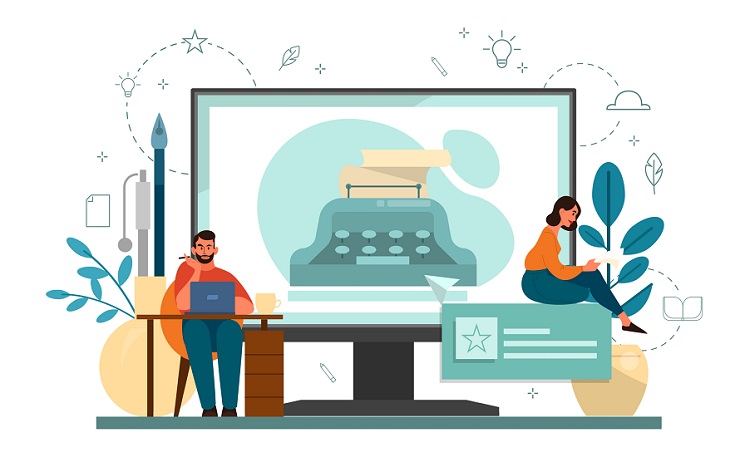 Close the Gaps
Now that you know how to do a content gap analysis, it's time to see if your content is as solid as it may seem. Before you start looking for new topics and keyword opportunities, you might want to look inward and see if your existing content could use an upgrade.
Make sure to do your content gap analysis regularly to stay up-to-date with the latest trends. This goes both for SEO and interesting developments in your niche. To keep your audience engaged, you need to keep showing that you're the go-to source of valuable information.
Finding gaps in your content requires a blend of intuitive and technical work. It may take a while to figure it out, but it will be more than worth it. Continuously tweaking your content strategy will keep your audience looking forward to every new post.