Every day, more than 500 million people scroll through their Instagram feed. They look at everything from their friends' daily lives to stunning pieces of digital art.
So what can someone find on your profile? Is there something that makes it pop?
The thing is, your followers might be following hundreds of other accounts. To grab their attention, you need to create unique and compelling photos that will make them stop scrolling.
The good news is that this is much easier than it seems. You'd be surprised to know that so many captivating photos were created using a few simple tips and tricks, which you'll find in this guide.
Continue reading, and you'll learn how to take a photo and bring it to life in a way that fits your personality or online brand. The highlighted tools and apps will help you tell a captivating story with every photo.
Let's start with the basics.
5 Tips for Taking Amazing Instagram Photos
Long gone are the days when you had to spend hundreds of dollars on a DSLR to take good photos. Today, most smartphones blur the line between amateurs and pros.
Of course, this is only true if you get the most out of your phone camera. Here's how to do it:
1. Use Natural Light
The lighting is easily the most crucial element in photography. Getting it right is often half the job done.
When taking pictures with your camera or phone, you'll want to avoid using flash as much as you can.
Instead, rely on natural light to give your photos richness and depth.
In the majority of cases, camera flashlight will flatten some elements of your photo and mess up their colors. It might also overexpose certain parts of the photo and make them overshadow all others.
If you're taking pictures outdoors, find an angle that uses natural light to great effect. There are no rules here, as different lighting conditions serve different photography styles. Your safest bet is to snap a few photos at different angles and see which one works the best.
And if you're shooting indoors, make sure that the object is near a source of natural light, such as your window or balcony. Take photos in well-lit rooms even if you're going for a darker aesthetic. It's much easier to darken a photo with filters than try to increase the brightness without making it look manipulated.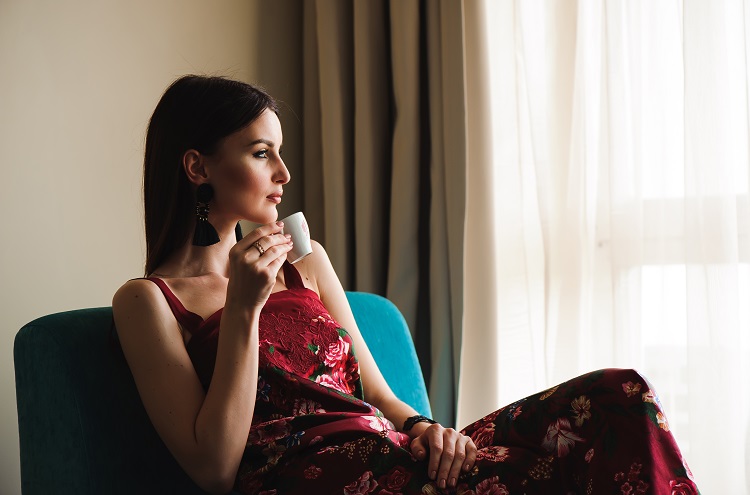 2. Find the Right Exposure
Try pointing your camera directly at a laptop or a window. You'll see a burst of light hiding the photo's details in the highlights. This is called overexposure, which you'll want to avoid at all costs.
But you'll also what to prevent underexposure. This is when there's too little light, and details get lost in the darkest areas and shadows.
In some cases, a slight underexposure can deepen the color saturation and create a desirable warm effect. But if you overdo it, the photo will be too dark, and you'll likely have to edit.
Fortunately, adjusting the exposure level is easy in most cases.
If you're using a phone camera, you can tap on the brightest point of the screen to bring the exposure down. Tapping on the right part of the screen can give you a balanced exposure and ensure that every detail stays visible.
And if you want more control, most phone cameras allow you to change the exposure manually. You can find the exposure setting in the camera app and scroll until you reach the right level.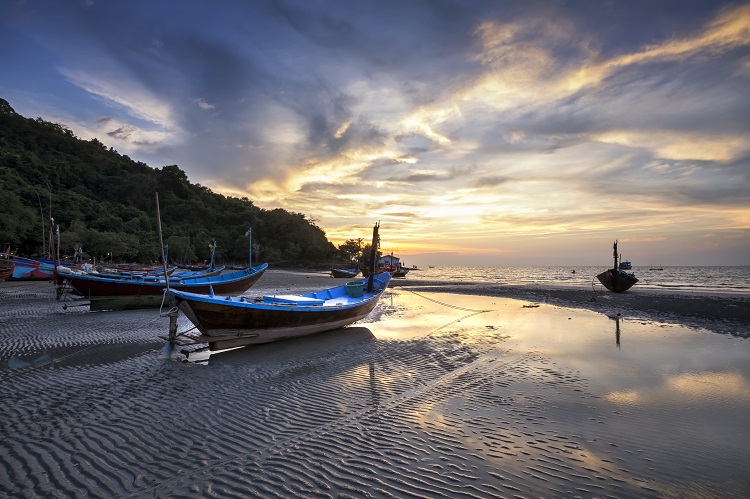 3. Focus on the Composition
Although lighting is essential for a good photo, you'll also want to pay close attention to the objects in the frame. More specifically, you'll want to ensure a composition that draws people in.
The best way to do this is by following the rule of thirds. This is one of the best-known principles for creating photos that have the right object balance.
All you have to do is use the 3×3 grid that you can find in your camera settings. It will divide the image so that you can align the objects with the horizontal and vertical grid lines.
You can use the grid to ensure that the main object of the photo is perfectly centered. Or you can have a few off-center objects that can be balanced out with other elements in the picture.
With practice, you'll be able to create an ideal composition that grabs your followers' attention. Feel free to experiment with the rule of thirds until you have a perfect balance.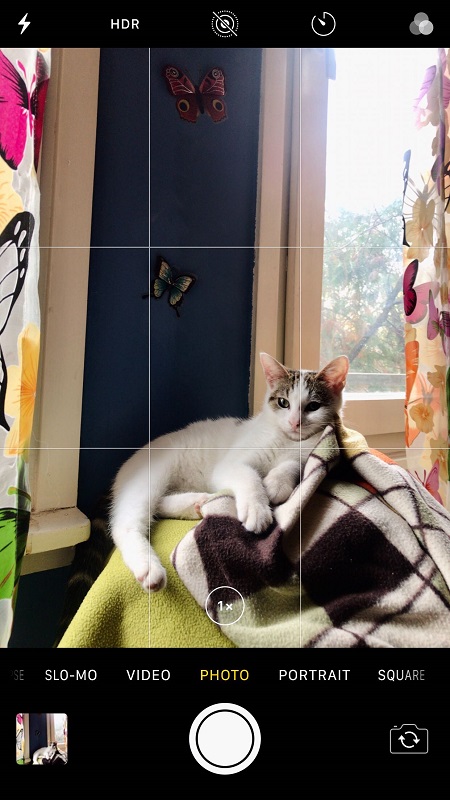 4. Change Your Point of View
How do you take pictures?
If you're like the majority of people, you probably bring your phone or camera up to around eye level and press the button.
But why not change your perspective a bit?
Instead of taking a photo from the same level as everyone, why not use a different vantage point?
This will result in unique photos from a viewpoint that people don't normally see. You can get an unexpected shot from above or below to captivate your audience.
Don't be afraid to experiment with different angles and perspectives. You'll give your followers a fresh take on familiar subjects and places.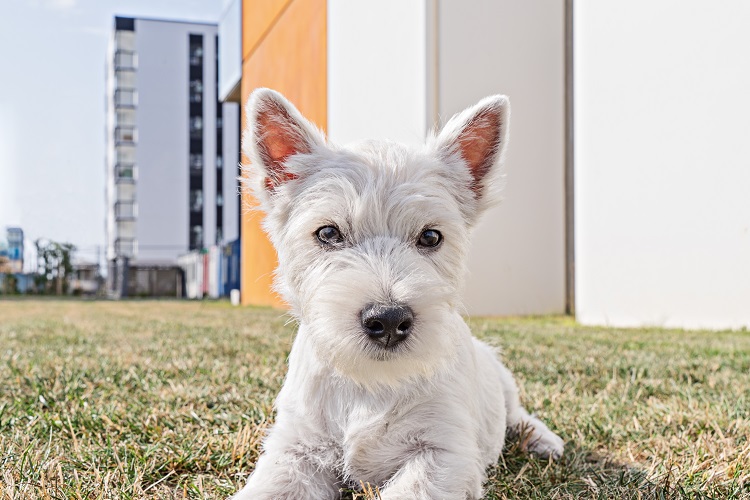 5. Use Leading Lines
If you want to attract someone's attention, what better way to do it than guide them where to look using leading lines.
It's a technique that gets a viewer to pay attention to strong lines and curves leading to the main subject. Some good examples include roads, alleys, and rivers.
Leading lines add movement to your photos and make them more dynamic. Converging leading lines draw the viewer in and create more inviting and compelling photos. And if you put the main subject at their center, you can rest assured that it won't go unnoticed.
If you follow the above tips, you should have no trouble snapping a photo that draws people's eyes. But this is only the beginning, as there's a lot more you can do to make your pictures even more captivating.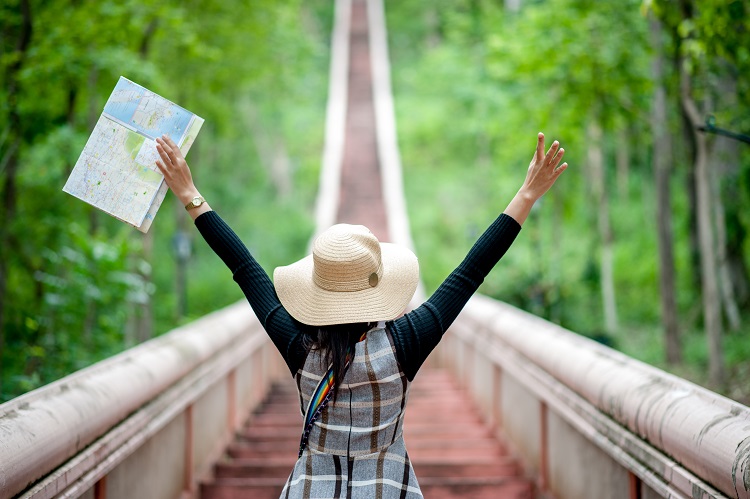 5 Backdrop Ideas That Will Get You More Likes
According to Curalate, Instagram photos with more background space get up to 29% more likes.
But you also don't want to have a boring background and fail to use all that space.
That's where a good backdrop comes in. It can highlight the subject by adding contrast, bring more colors and life to the photo, and create the right kind of ambiance.
If you need inspiration, here are some of the best backdrops to use:
1. String Lights
Remember the talk about the importance of lighting?
You won't always have a willing partner in the sun. In some cases, you'll run into low-light conditions that call for creative use of artificial light.
When this happens, string lights can be your best friend.
Aside from being super fun, they won't create big bursts of light that overwhelm the subject. They're more likely to provide just enough brightness and color to give it more life. Better yet, you can play around with them and create a variety of vivid designs.
2. Brick Walls
If you don't want your backdrop to take over the photo, a brick wall can be a great option. It adds some life to the photo without being too inconspicuous.
What's more, brick complements and contrasts a wide range of colors. Depending on the subject, you can either ensure that it blends in nicely or make it the focal point of your photo.
3. Antique Doors and Surfaces?
Going for a more rustic vibe?
Antique wood can be the best backdrop choice. It gives the photo an artistic look and can serve as a perfect background for many different objects — clothes, books, food, you name it!
With the right filter, you can boost the overall feel of antique wood and make the photo inviting. More on filters a bit later.
4. Tapestries
Colors? Check!
Symmetry? Check!
If balance and composition are important, tapestries can do a better job than any other backdrop. They fill your entire photo with patterns and vivid colors that are sure to grab attention.
But if you use them, make sure that all those vibrant elements don't swallow up the main subject of the photo. Play around with colors and contrast to make sure that the backdrop stays in the back.
5. Marble
For a touch of elegance and sophistication, you could go with a marble backdrop. It's crisp, clean, and has just enough movement to make the photo more compelling.
While it gives off a completely different vibe to antique wood, it's no less versatile. From modern gadgets to jewelry and luxury items, many objects look stunning on marble.
When choosing the perfect backdrop, make sure that it fits your overall aesthetic. You don't want to change it too much across your posts, which would prevent your audience from connecting to your style.
Furthermore, make sure that the backdrop 'makes sense' in terms of the objects in front. For example, a high-end smartphone will look great with a marble backdrop that completes the whole polished vibe. A rustic background will create a sharp contrast that makes the photo more interesting.
On the other hand, putting the same phone on a tapestry or a bunch of leaves won't have a strong effect. The photo might still look good, but something is likely to feel off.
Of course, you should always let your imagination loose and experiment. The possibilities are endless, so keep exploring them until you get the desired aesthetic.
5 Best-Performing Types of Instagram Photos
So far, this guide has focused on the perfect setup for your Instagram pictures. But what about the actual objects and types of photos that you should post?
It's no secret that some photo types do much better than others. Trends come and go, so you need to keep up if you want to draw people in.
Here are some of the most attention-grabbing photo types for Instagram:
1. Landscapes and Scenery
You can never go wrong with a stunning landscape photo. People just love looking at beautiful sceneries and imagining themselves in them.
But this doesn't mean that you need to take photos of exotic locations that people only dream about. A well-captured sunset photo grabs attention no matter the location.
When it comes to landscapes, the most important is to evoke emotion. A moody picture of a forest in the fall will fill viewers with peace and melancholy. It's just the kind of emotion that makes people stop scrolling and spend some time looking at your photos.
2. Organizational Photos
Seemingly out of nowhere, photos of neatly organized objects became a massive trend among influencers. It might be because they play to our perfectionism and need for order.
Whatever the reason, people love organizational photos. If you blend your objects with the right colors and backdrop, you're bound to attract a bunch of likes and shares.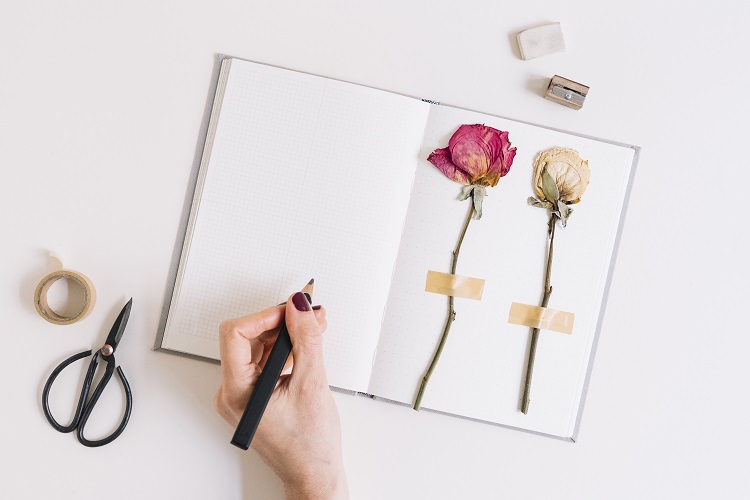 3. Human Faces
Posting a picture of someone's face allows you to develop a deep personal connection with the viewer. A joint study by the Georgia Institute of Technology and Yahoo Labs shows that photos containing human faces have a 38% higher chance of getting likes.
For decades, brands like Coca-Cola have been using this tactic to connect to their audience, with loads of highly successful campaigns as proof. If you're looking to engage people with your photos, taking captivating portraits can be a good option.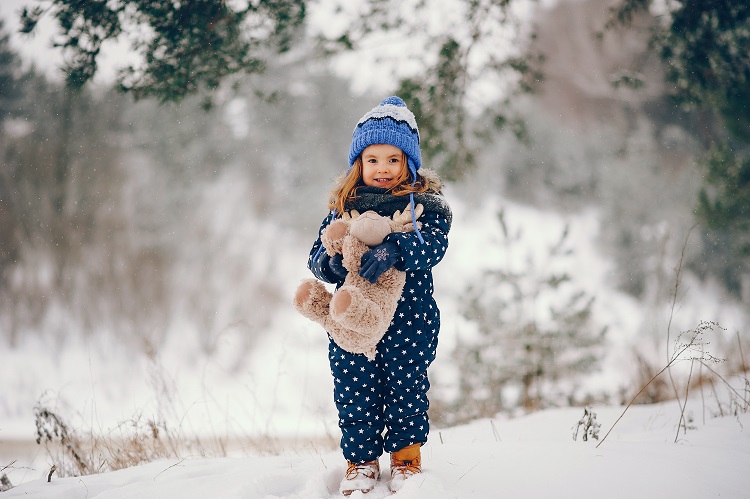 4. Seasonal Photos
No matter your style or theme, you should never ignore seasonal photos. Think of important dates and events as micro-trends that can give you more exposure and attention.
Christmas, New Year, Easter, and the beginning of each season are only some of the moments for trend-hopping and posting seasonal pictures. There's no limit to showing your audience that you share their excitement.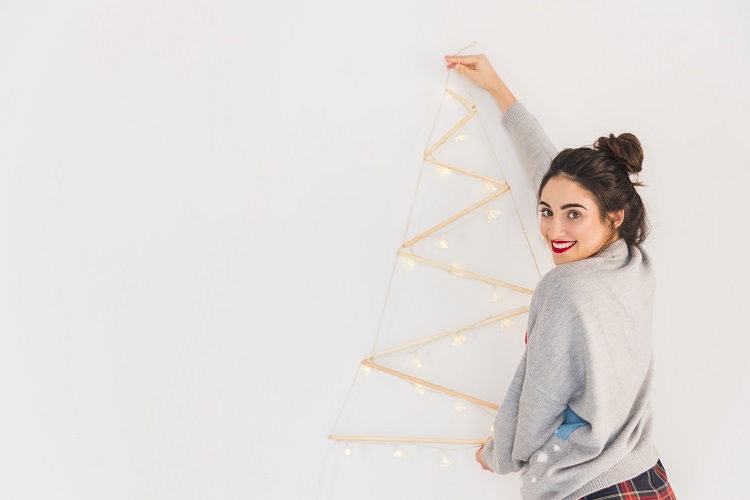 5. Historical Photos
People love to witness and hear about important past events. This is why historical pictures generally do very well on Instagram.
A classic 'on this day' post should do the trick and give people an exciting piece of information. You can expect them to like, comment, and share the post, mainly if you post about famous moments in history.
Apart from these five types of photos, there are many more that you can use to grab people's attention. From evergreen things like food and animals to niche topics, there's no shortage of photo types for spicing up your Instagram feed.
5 Best Instagram Themes and How to Create Them
Having talked about how to create an eye-catching picture and what to include in it, it's time to tie it all up by taking a look at some examples of themes that do remarkably well on Instagram.
Of course, we won't leave you hanging and ignore to mention some of the best filters and tools that you can use to recreate your favorite photos.
Here are some of the best themes to build your page around:
1. Minimalist and Modern
If you're into pure, clean aesthetics, this might be your theme of choice. It involves gentle color shifts, slight fading, and natural tones without too many stand-out elements.
As mentioned, a backdrop like marble would be perfect for a minimalist design. The same goes for solid-color backgrounds, especially of subtle colors.
In many cases, you won't need to do much editing if you get the lighting right. Still, to complete the clean vibe, you might want to use an app like VSCO. More specifically, you'll want to use the analog filter series, particularly the A6 filter.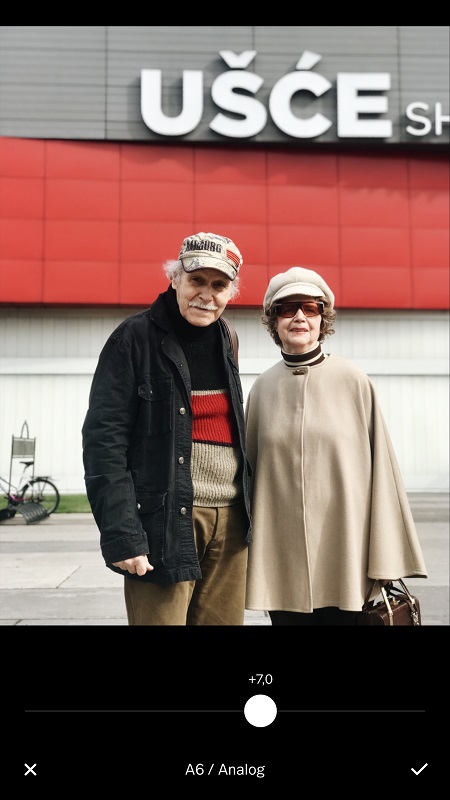 2. Moody
If you're into the nostalgic vibe and wish to share it with your followers, then the moody theme is for you.
As far as the photo subjects go, you can post all sorts of sceneries, activities, and objects that evoke a nostalgic feeling.
To make it even stronger, you can use Instagram's filters like Mayfair and Valencia. Also, VSCO's M-Series of filters can create the atmosphere you're looking for.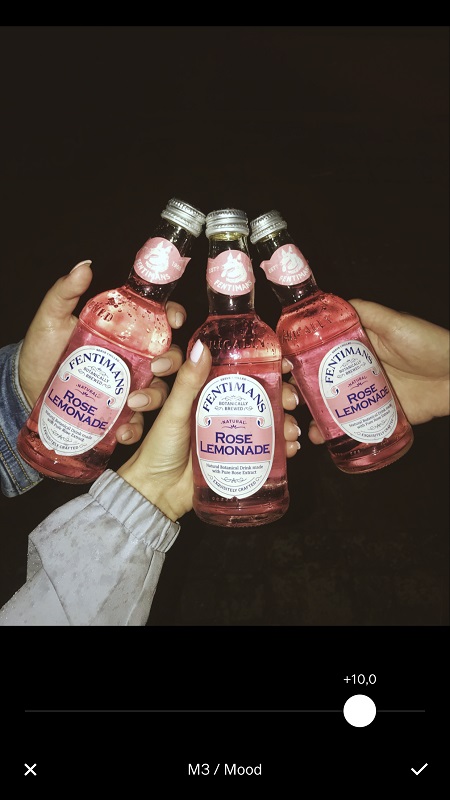 3. Retro & Vintage
Regardless of the modern world we live in, many people enjoy taking a stroll down memory lane. If the moody theme isn't nostalgic enough, the vintage one certainly will be.
This is where historical photos can shine. Additionally, there are many antique objects and retro activities that would be perfect for your Instagram photos.
As for the filters, there's a significant number of those that are just oozing with retro energy. Good examples include Snapseed's Drama and Noir filters, along with VSCO's low-contrast series, especially the AV8 filter.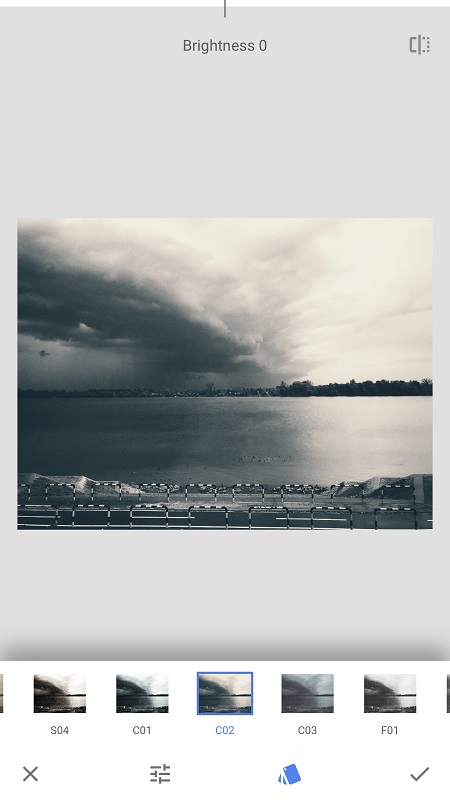 4. Color Pop
There are few better ways to catch someone's attention than by adding a bunch of vivid colors to your photos. As you can imagine, there's no limit to the subject here; almost anything with bright, vibrant colors will do.
As for boosting those colors, it'd be easiest to work on the saturation of your photos. Almost all photo editing apps feature this option, so you should have no trouble enhancing your colors.
For even more control, you can use 3rd-party apps like A Color Story and Darkroom to play with the many color options.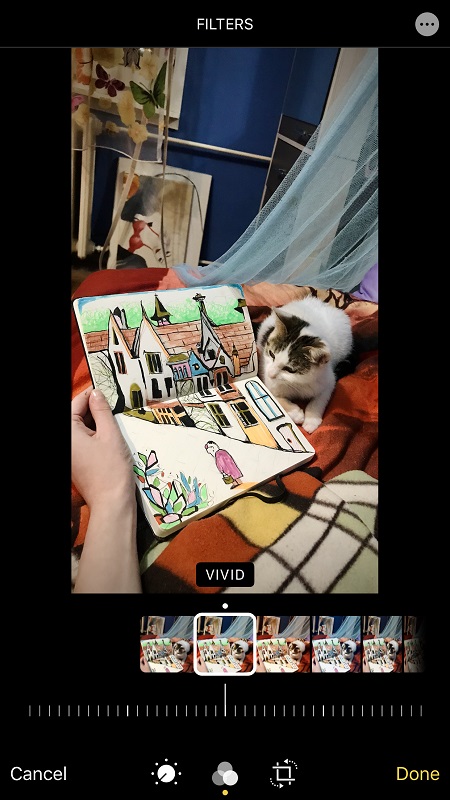 5. High Dynamic Range
The HDR theme is getting increasingly popular, especially for topics like travel, food, and events. HDR captures both the light and the dark areas of your photos down to the smallest details.
To get the HDR theme right, you'll have to pay special attention to lighting when taking your photo. And to enhance the level of contrast, detail, and colors, you can use features like Snapseed's HDR Scape.
Of course, we only scratched the surface here, as many other themes can enhance your Instagram aesthetic. Regardless of your choice, make sure to play around with different objects and filters. That's how you can keep people interested while sticking to a recognizable look and feel.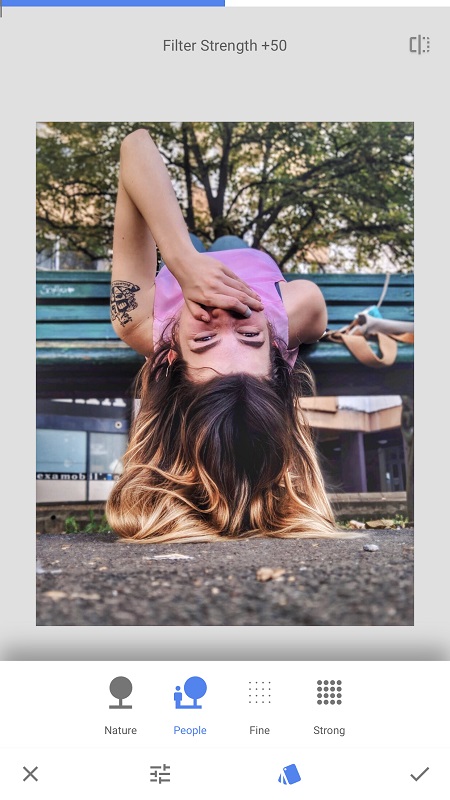 Stay Unique and Authentic
As you can see, there's so much that you can do to create winning Instagram posts and leverage your Instagram stories for marketing. The only thing left is to go out there and apply everything you've learned in this guide.
Remember that people don't want to see the same things over and over again. No matter your theme and overall aesthetic, make sure to shake things up as much as you can with unique ideas. Not only will you get more followers, but you will also ensure that they stick around and look forward to your next post.