This blog post or that social media update – which should I publish first? And what about that marketing newsletter? Should it come before or after that product video gets published on YouTube? Answering all these questions becomes easier if you have a content marketing editorial calendar.
Even if you're running a small business and are good at creating and juggling content, an editorial calendar can still prove useful. It will give you more control over your content and help you spot patterns and gaps in your content publishing across channels. It will help you see content from a perspective that you don't otherwise have.
If you've never had an editorial calendar before, you may not know where to start. But don't worry – we'll show you.
What Is an Editorial Calendar?
An editorial calendar usually comes in the form of a spreadsheet that lists your upcoming content, including titles, type, format, author(s), due date, and publication date. It can include content that's already been created as well as content that's in progress or has yet to be assigned to an author.
Depending on your needs, the editorial calendar can be more or less complex. For example, you may choose to include in it keywords, calls to action, links, sources, and other notes about each piece of content. You may also specify the particular site or network where the content will be published.
But more than a simple spreadsheet, an editorial calendar may integrate a calendar app such as Google Calendar. It can also integrate a content management system (CMS) that allows for scheduling posts in advance and cloud-based storage solutions like Dropbox that allow multiple users to access and update it.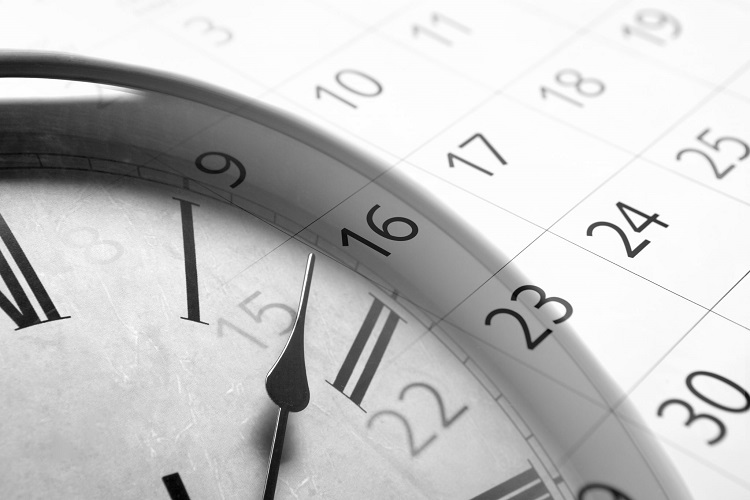 Making It Work
Often, an editorial calendar is really work in progress. Planning your content in advance for months is not always feasible, nor recommended. A good content marketing strategy leaves room for trending, news-based posts and updates. Also, it's dynamic and can adapt to your audience's expectations as reflected in your marketing metrics.
You can create multiple editorial calendars for different types of content, i.e. a blog editorial calendar, a social media editorial calendar, etc. But you may find that a single calendar can be managed and updated more easily. It also reduces the chance of human errors creeping into it.
How to Create an Editorial Calendar
To create your first content marketing editorial calendar, follow the steps below. Some steps are optional. You can skip them if they aren't relevant to your content strategy.
1. Create a Spreadsheet
You can use Microsoft Excel, Google Sheets, or any other office productivity suite, whether online or cloud-based. Add at the top of the spreadsheet the fields that are relevant to your content marketing strategy. Here are some of the key fields you should include:
Topic (e.g. SEO)
Title (e.g. Top Mobile SEO Trends in 2018)
Type (e.g. Social Media Content)
Author (e.g. John Smith)
Due Date (e.g. 01/23/2018)
Publication Date (e.g. 01/26/2018)
Channel (e.g. Facebook)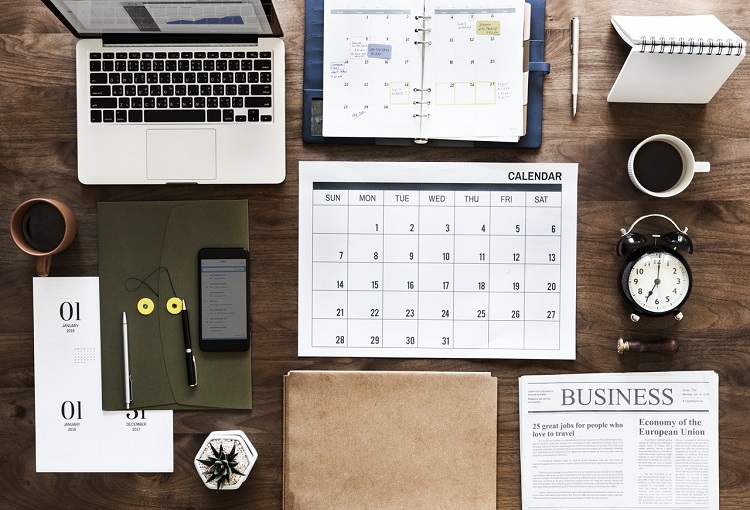 Other fields you may want to include:
Target Audience (e.g. Facebook fans or a segment of your audience, such as Mobile customers)
Keywords (e.g. mobile SEO trends 2018, how to do mobile SEO, mobile SEO tips)
Links (e.g. URL to SEO services page)
Media (e.g. links to premium stock images or YouTube videos featured in the content)
Call to Action (e.g. "Sign up for our newsletter to get SEO tips every week!")
Lead Goal (e.g. Generate 100 shares on Facebook)
Offer (e.g. 20% weekend discount on SEO services.)
Channel for Promotion (Facebook, Twitter, LinkedIn)
Outsourced (e.g. Yes or no, depending on whether you are using content creation services or not)
While it's good to have a comprehensive editorial calendar, remember that every extra field you add increases your workload. You don't want to include fields that are not essential. For example, if you don't use ready-made calls to action but let writers come up with unique ones every time, you may not need the Call to Action field in your spreadsheet.
2. Link Your Editorial Calendar with a Calendar App
While a spreadsheet is good for keeping your upcoming content organized, adding upcoming posts to a calendar helps with scheduling them. A calendar app like Google Calendar also allows you to set reminders so that all your content gets published on time.
To avoid confusion, you should add to your calendar both the Due Date and the Publishing Date for each piece of content.
Managing an editorial calendar with a calendar app will seem less of a chore if you update the calendar for only a week or two in advance. Most of the time, you don't have to add all the titles in your spreadsheet to the calendar app.
But don't forget to add early larger pieces of content such as reports, comprehensive guides, video content, and other types of content that take longer to produce and may require different authors. Do the same for seasonal content, which is best prepared in advance.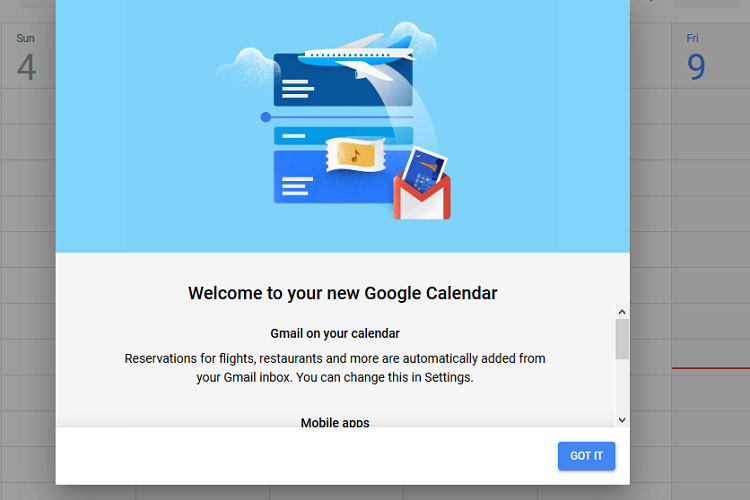 3. Integrate Your Editorial Calendar with Your CMS
You can only do this after you have created and processed the content that's due to be published. This includes editing and proofreading, and may also include revisions.
Upload the article or post into your CMS, i.e. WordPress, Joomla, etc.
Add a Meta description.
Add media such as images or videos.
Add a category and tags.
Schedule it for publishing according to the Publishing Date. Don't forget to choose an appropriate hour.
Content management systems usually enable you to schedule in advance any number of drafts. However, most of the time it's not feasible to schedule content for more than a few weeks in advance.
Finally, don't forget to check that the content was indeed published at the right time.
4. (Optional) Integrate Your Editorial Calendar with Automated Publishing Software
Services like Postify or Post Planner enable you to schedule content across social media. With them you can schedule Facebook, Twitter, or Instagram posts within the same dashboard.
They can help you save time on the tedious task of manually publishing content on each network you're active on. But again, you can only use them with content that's been written already.
5. (Optional) Include Curated Content
It's up to you whether you choose to include curated content into your calendar or not. If your content strategy includes a lot of curated content, it may be a good idea to do so to keep better track of it.
This is especially important if you spend time searching for specific curated content. By factoring in that search time into your editorial calendar you can better plan your content marketing and possibly save time in the long run.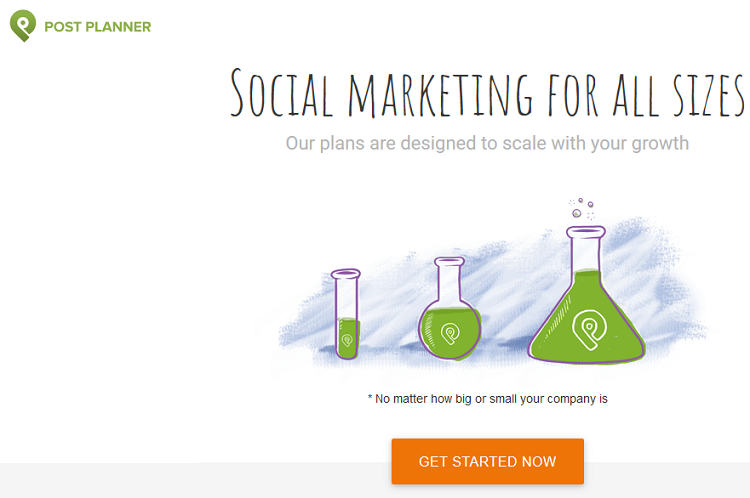 6. (Optional) Consider Using a Web-Based Editorial Calendar App
Hubspot and other marketing suites can streamline the process of creating and managing an editorial calendar. They offer templates, a cloud-based dashboard where you can manage content, and useful features like recurring events or publishing slots.
If you have to manage dozens of articles, posts, and updates every week, a professional editorial calendar app can help you save time.
Closing Words
In the end, remember that an editorial calendar is not a content strategy. It can be part of one, but it's more a way of mapping out your content than defining what content you have to create. The editorial calendar is something that you do after you're confident that your content strategy is good to go.
If you want to get the most of your editorial calendar, you may want to consider using content creation services. By outsourcing at least some of your content, you free up time to focus on improving your content strategy. You can also improve the quality and value of the content itself.
Have you enjoyed our guide on how to create an editorial calendar? We sure hope so! Don't forget to share it if you did.