Reading content online isn't easy. Blame it on distractions, short attention spans, and eye strain.
When people read something on the web, they are usually searching for information. That means they want to find what they're looking for fast. Without having to go through a long piece of content word for word.
Reading online is 25% harder than reading print. Add to that another alarming fact — more than half of web visitors don't last longer than a minute on your page – and the value of scannable content is easy to understand.
Making your content scannable is one of the best content marketing tips for small businesses. Most people just don't have the time to read content from beginning to end. 79% of people scan content and pick out keywords and phrases. If your website, blog, marketing, and social media content aren't scannable, you're losing engagement and possibly sales.
Microcontent can also help your website become more scannable. Microcontent consists of bits of content that enable the quick assimilation of key information.
Tips for Content Marketing That Is Scannable
Write in a clear, easy to understand language.
Use a conversational style readers can easily relate to.
Focus on words of three syllables or less.
Use predominantly short sentences and paragraphs.
Break down long sentences into smaller ones.
Don't make sentences longer than 16 words.
Break down long paragraphs into smaller paragraphs.
Use only one idea for every paragraph.
Use the active voice instead of the passive to make the writing more direct, more concise, and more engaging.
Make headlines a summary of your content.
Keep headlines shorter than 10 words.
Use a brief summary after the headline of up to 20 words.
Use boldface subheadings to break up the text.
Turn any list that consists of more than three items into a bullet-points section.
Use bold text and bullet points to highlight key points.
Use valuable outbound links to provide additional information.
Create enough white space on the page for your site not to feel cluttered.
You can test your content to find out whether it's scannable using this simple Readability Test Tool.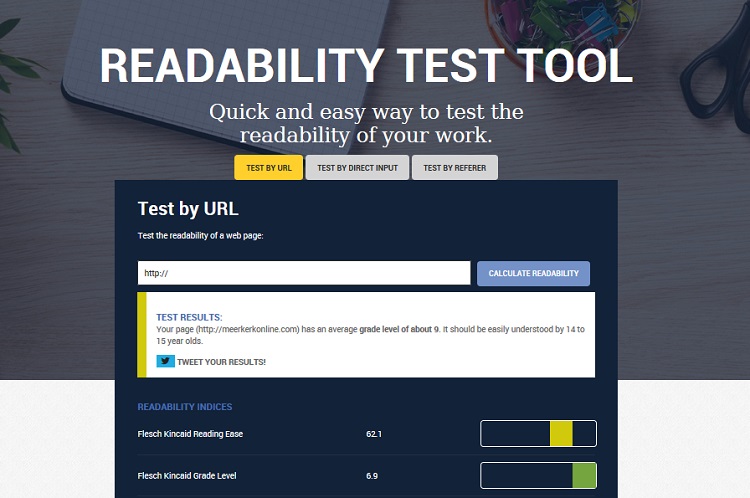 In the end, don't forget that good content is both scannable and valuable. If you need more content than your team can create, our content creation services can help.