If you are like most business owners, you probably want your website content to be authentic. The headline of this post may then strike you as odd. Not write your own website content? What a strange idea! Isn't writing your own articles the best thing you can do for your site?
It may seem so, but all too often it's not. Discover why and what alternatives you have.
When you write your own website content, you focus too much on your company. You make everything about you and the products or services you offer. Even if you want to focus on the customer, it's hard to resist the temptation to advertise yourself.
You may not have a professional website content writer on your team. As a result, someone else may create the content for you, leading to a writing voice that's not very engaging. The content may help you get your message across, but not in an enjoyable way. People will read your content, but they may not return to your site often enough.
You keep reusing the same website content ideas you have used before. Your content won't be original enough to grab attention. It will probably end up looking just like your competitors' content. It won't inspire your audience.
You may not have the time to write your own website content. Delegating this task to a member of your team may lead to additional expectations on their part and stress them. If you manage a small team, the additional task of creating content can feel like a burden for your teammate.
Typos, grammatical errors, and factual inaccuracies may creep into your content. This can easily happen if you don't have the resources to enforce quality control on your writing. At its most basic level, this includes editing and proofreading.
An unbiased perspective can help you discover your key advantages over competitors. It can then bring them into focus through your content.
When writing content becomes one more task on your to-do list, you may lose motivation. Researching topics or finding the right keywords for your content takes time. Often, it's not that enjoyable, either. But it has to be done.
Where to Get Content for My Website?
If creating your own content is not always the best idea, what is the alternative? The good news is that you can get the content you need without writing it yourself. And without spending a fortune on it, either. Here's how.
Hire a professional website content writer
To ensure a fresh, unbiased perspective, choose a freelancer writer. You don't have to hire him or her full time. In this way, you can create enough content for your audience without spending too much. For best results, choose a freelance writer who speaks natively your audience's language. This ensures he or she is fully aware of cultural nuances and idioms.
Hire professional article writing services
When you need to create a content strategy, working with an article writing service is a good idea. Such a service can research topics, keywords, and competitors for you. It can create a content schedule and come up with website content ideas on a regular basis. In this way, it ensures that the content that reaches your audience is unique and engaging.
Work with website content writing companie
Developing a long-term collaboration with a content creation company can be one of the best investments you make. With better content comes more online exposure, as well as higher engagement rates. These will have a positive impact on how your organization is perceived — online and offline. For best results, work with a company that specializes in creating content, as opposed to marketing or advertising firms. Such firms don't do the job themselves, but hire freelancers. They may charge you more than what a freelancer would, while providing the same value.
Buying content is often a faster way to increase the value of your website. So long as the content is written specially for you, there's nothing wrong with buying content. In fact, most of the world's biggest brands buy their content from content creation agencies and marketing firms. They spend thousands of dollars on content and develop complex content marketing strategies. That's because the high-quality content is valuable, and they recognize that they can't produce it themselves.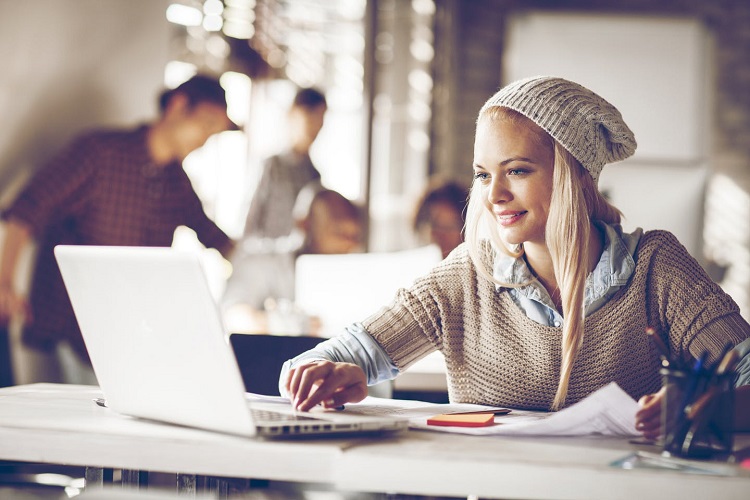 When You Should Write Your Own Content
A professional website content writer can help your business become more visible online and beyond. But there's some content that you should write yourself. This is the type of content that can't be researched or invented.
It includes:
Company history or about pages
The story behind the founding of your company
The story of your first major success and the challenges you had to overcome
Milestones in your company history
A summary of your vision, goals, and objectives
Case studies
This kind of content is at the core of your business's identity. It's content that can't be created, but which is already part of you. When you present it yourself, in your own words, your audience recognizes it as genuine and connects with it more easily.
However, even if you write this content yourself, you can still benefit from professional editing, proofreading, and formatting. Giving company stories the right format and tone can make them even more engaging.
At Meerkerk, we craft content for clients in different industries. We understand both the value of online content and the fact that not every business has the in-house team to create it.
At the same time, we are aware of the limited marketing budget and time constraints that many small and medium businesses have. That is why we offer comprehensive yet affordable content creation services that include article and blog writing, social media content, and more.
Do you want to harness the power of online content to grow your business? Give us a call!