If you've tried publishing high-quality content consistently, you know it's not easy. It involves a great deal of creativity, time, and energy. With this in mind, putting so much effort into posting on someone else's blog might feel like the last thing you'd want to do.
And yet, it's exactly how you can take your content strategy to the next level.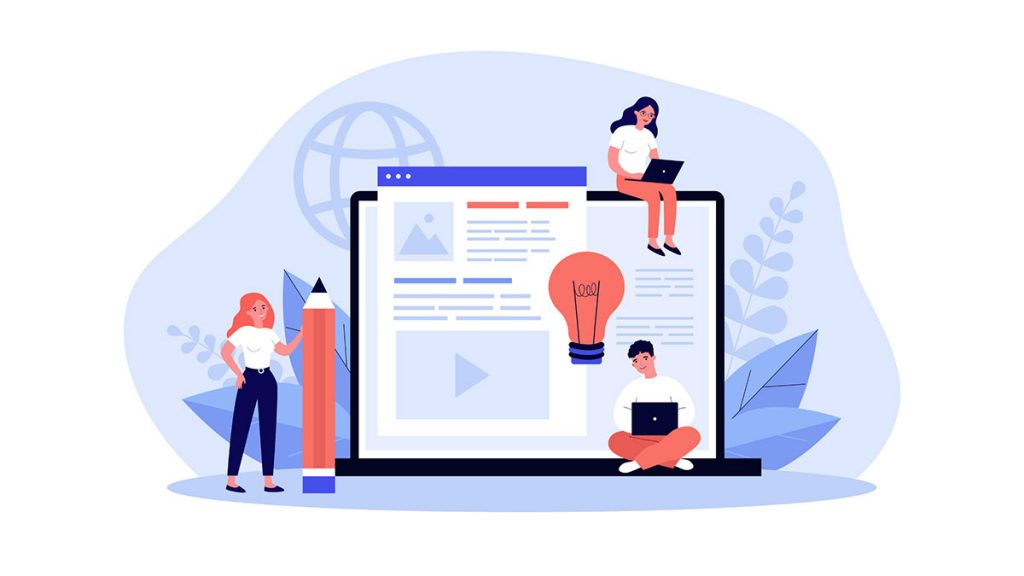 According to OptinMonster, 60% of blogs write between one and five guest posts per month. And they all share a few common goals – expanding reach, getting quality backlinks, and driving more traffic filled with qualified leads.
Guest posting is an excellent way to achieve all of these and much more.
This guide will teach you everything you should know about uncovering guest blogging opportunities and taking full advantage of them. But first, let's take a closer look at why you may want to do it in the first place.
Benefits of Guest Posting
If done correctly, guest posting can be an outstanding investment. Posting on well-positioned blogs in your niche is a great way to leverage someone else's authority to build your own.
Here are some of the main reasons you should guest post:
1. Boost Your Traffic and Brand Awareness
Building a loyal audience can take a long time. Even if your on-page SEO is on point, search engines need to see that people are engaging with your content and coming back. Only then will you be able to rank high.
Guest blogging allows you to take shortcuts and tap into existing audiences. You can find a host with a loyal following who will showcase your content to their audience if they deem it valuable. Your brand awareness and traffic can skyrocket as a result.
A great example of this is Brian Harris from Growth Tools. His first-ever guest post got 1,782 visitors in just two days, 73% of whom were new visitors. Better yet, 215 of those new visitors ended up subscribing to his website.
You can achieve the same and much more, as long as you can find the right host and write a high-quality post. More on that a bit later.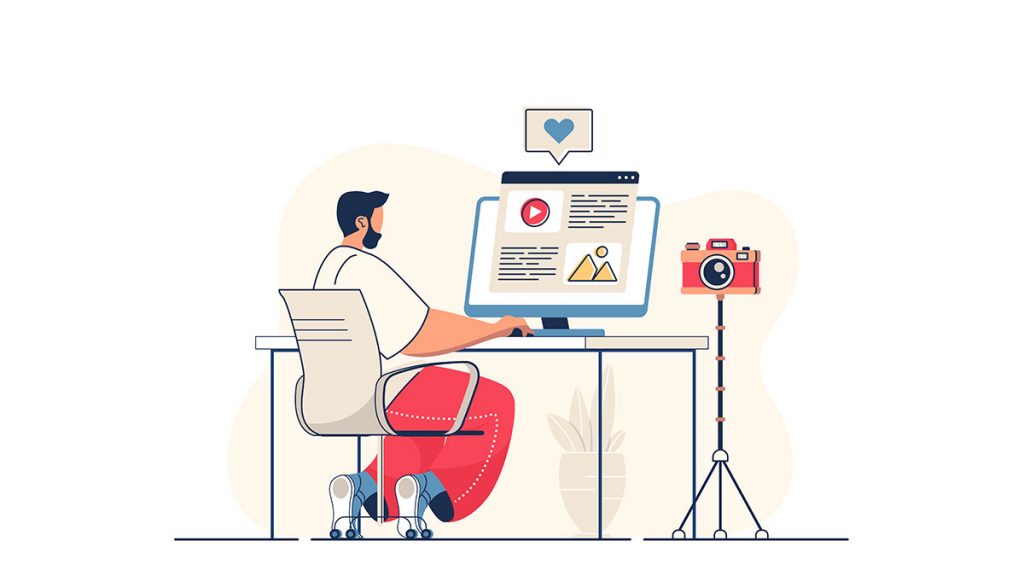 2. Greatly Improve Your SEO
SEO has grown into an umbrella term that encompasses a myriad of tactics. Still, two main concepts lie at its core – on-page optimization and link building.
High-quality links show search engines that you're an authority in your niche. Expert sources that link out to you spill their reputation spills onto you, which can give your rankings a significant boost.
Guest posting is an excellent way to build strong links. As long as you follow the rules we'll mention later in this guide, you can surround your website with valuable companions. This will not only help you rank higher but also result in more traffic and leads.
3. Grow Your Social Media Presence
Guest blogging doesn't just hold tremendous SEO value. It also allows you to boost your social media following in many ways.
Firstly, your content can achieve more social shares. The host's audience will further help expand your reach, allowing you to get your brand out there.
Plus, you'll have a contributor profile that you can use to promote your social channels. Just add the links to your profiles to make it easy for everyone curious about you to follow you.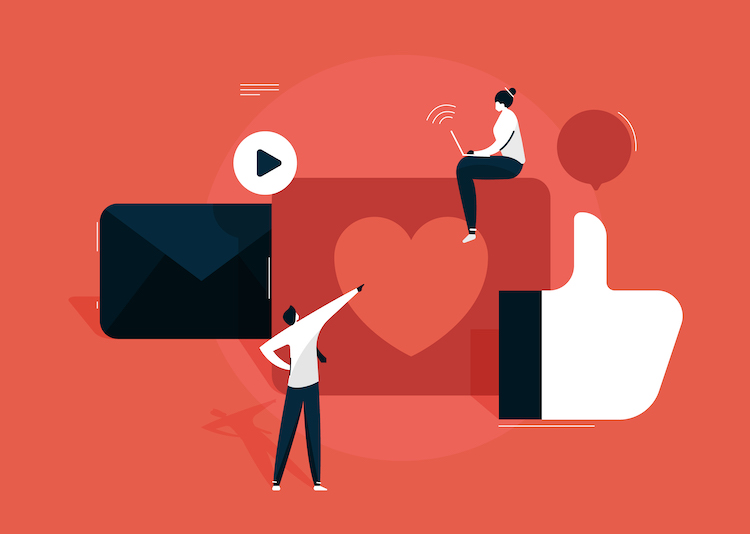 The above are only some of the most notable benefits of guest posting. Others include building authority, strengthening your content strategy, and generating qualified leads by choosing the right blogs to publish on.
Speaking of which, you're probably asking the same question as many rookie guest bloggers – where and how to find guest posting sites?
Much like everything in the online world, it comes down to one thing – making connections. So let's see how to do it.
How to Find Guest Posting Opportunities
Many people avoid guest blogging because they can't overcome the first obstacle – finding the right platform to write for. And yet, doing so is much less daunting than it may seem at first glance. Here's what you have to do:
1. Do Your Homework
The research stage of finding guest blogging opportunities is a critical one. Your content must find its way to the right audience to achieve the desired results.
Like the majority of knowledge we gather these days, it all starts with a Google search. The search terms should contain your specific niche along with keywords related to guest posting. You can search for something like:
"SEO services guest post contributors"
"Fitness write for us guest posts"
"Education blog guest posting"
These terms might seem clunky or unnatural, but they can uncover blogs that accept contributors.
In just about every niche, there are authoritative websites that would gladly host your content if it brings value. But not all of them will be the right fit, which is why you'll want to have a closer look at a few factors:
Domain authority – for guest blogging to improve your SEO, you need to connect with authoritative sources. You can check a website's domain authority using SEO tools like Moz or SEMRush.
Dofollow links – For search engines to track backlinks, the links should contain the dofollow attribute. This allows crawlers to establish connections between the guest post and linked pages (perhaps to your own blog).
Core themes – The more specific the theme that the host blog covers, the more loyal the audience that keeps coming back for specific content. You should ensure that your topics align with the host's.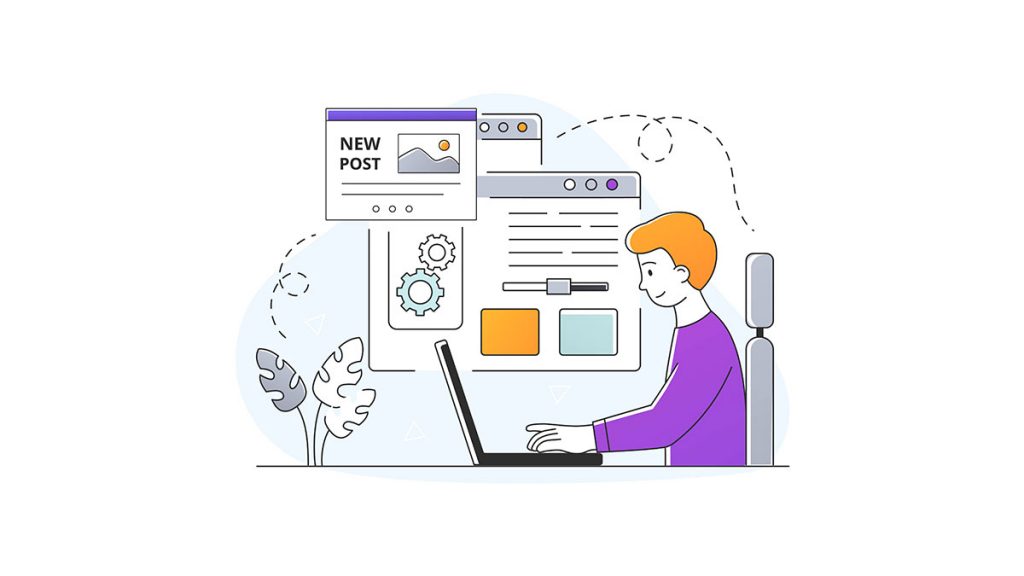 Think of the above as the filters that you'll put all potential hosts through. When you're done, you should end up with options that check all the right boxes.
Of course, you'll have to prove that you're the right fit as well. That's why you should look into the host's guidelines to see if your posts can meet them. If you feel like this is the case, it's time to reach out.
2. Make Your Pitch Personal
To this day, there are still people who argue that guest posting doesn't work because finding lucrative opportunities is tough. But that's not true.
Yes, hosts can be picky and concerned about keeping their reputation intact. But one of the main reasons why they might not accept you is that you're doing a bit too much fishing. Namely, you're targeting a bunch of opportunities with the same generic pitch.
Authoritative websites receive lots of proposals, so they know how to weed out the spammy ones. They'll pretty much always reject those, which is why you must show that you care about providing value to the website instead of merely promoting yourself.
When submitting a proposal, show genuine interest in the website and tell the host about how you can make a valuable contribution. If they ask for samples, send your best work to show them what you're capable of. Sometimes, you'll have to submit your planned post as part of the proposal, so make sure it's some of your finest work. We'll show you how to do this a bit later in the guide.
3. Focus on Networking
On top of the aforementioned benefits, guest blogging allows you to form invaluable relationships. Even if an online search yields great opportunities, you don't want to stop there. Instead, you should leverage the power of networking to keep finding new websites you can contribute to.
Social media is your best friend here, though not every platform is equally valuable. If you had to make your pick, Facebook and LinkedIn could be the options to focus on. Facebook groups frequented by people from your niche are full of exciting opportunities. At the same time, LinkedIn users are always on the lookout for potential partnerships.
So don't hesitate to engage with those who could host your content. They'll get fresh pieces that can serve to educate or entertain their audience, and you'll get the exposure you need – everyone wins.
Besides, the social approach always trumps cold pitches. If you put effort into nurturing relationships with potential partners, finding a host should be no problem.
But what happens when you do?
Well, it's time to make good on your promise and deliver premium guest posts that webmasters will proudly showcase.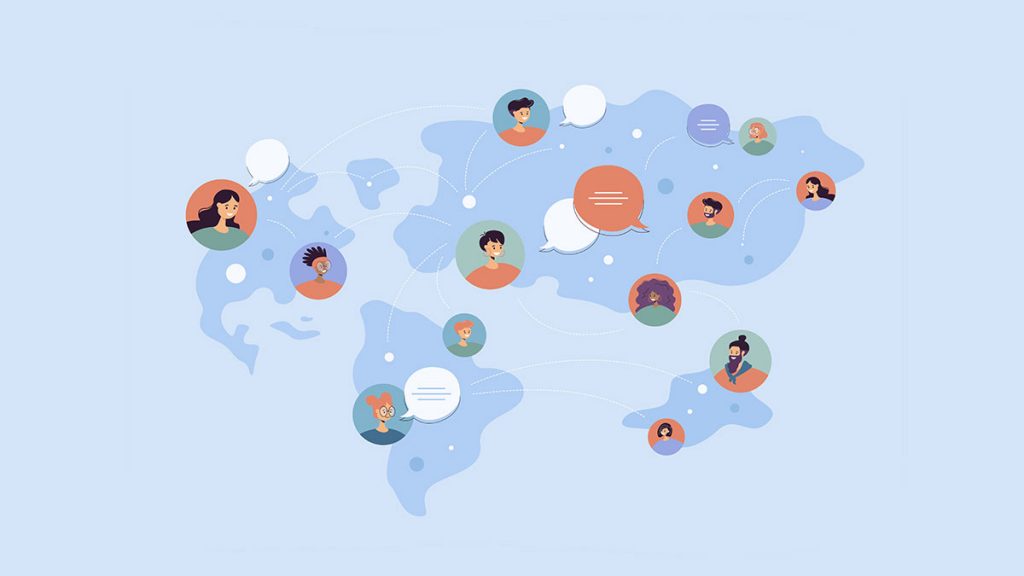 Five Tips for Writing Guest Posts Like a Pro
Writing guest posts is a little different than writing for your own blog. As mentioned, there are guidelines that you should follow to ensure you're truly contributing to the website. In addition, posts published on someone else's blog can have different goals that you should tailor your content towards.
So let's get into the nitty-gritty of writing successful blog posts.
1. Provide a Fresh Perspective
If there's a time to get your unique voice heard, it's when you're writing guest posts. There's no room whatsoever for generic content that readers can find on any given search results page.
Keep in mind that the main reason why webmasters accept contributors is to keep things interesting for their audience. They're looking for new twists on familiar topics and valuable insights.
This is largely why it's so important to choose a host that aligns with your expertise and interests. They can give you a platform to share your voice, so use it to show what sets you apart.
At the same time, you don't want to move away from your core just because you're posting on someone else's blog. Your guest posts should stay consistent with your own blog and the voice you use. That way, when someone clicks through and lands on your website, they'll get more of what piqued their interest in the first place.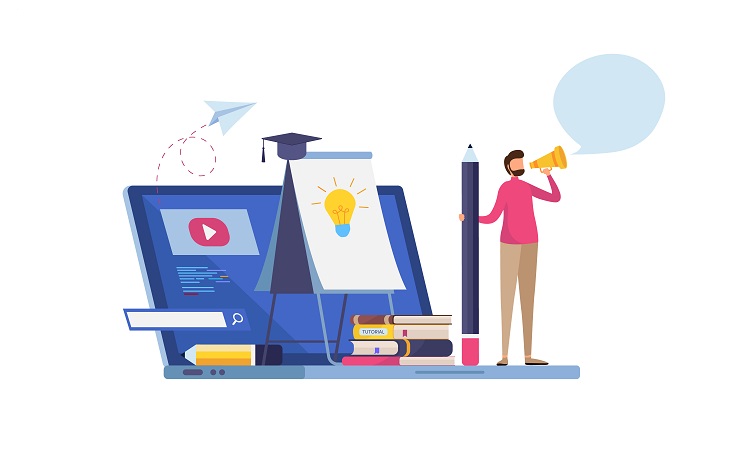 2. Be Careful With Linking
Speaking of clicking through, you'll naturally want to link back to your website in your guest posts. But you shouldn't link to just anywhere. Doing so can take your new visitors in the wrong direction and result in wasted efforts.
Before you publish your post, you should know exactly what you want to achieve with it. This can be increased awareness, lead generation, or a number of other goals. Whatever it is, make sure your links drive people towards that goal.
For example, let's say you run a newsletter and want to attract more subscribers. One of the most popular ways to gather them is by offering freebies like e-books and whitepapers in exchange for email addresses.
In this case, your guest post should link to the landing page for that e-book. That means that the topic you'll write about should be closely related so that it doesn't look like a shameless plug.
So, in a nutshell, you want to reverse-engineer your goals and get strategic with both your links and content. By doing so, you can maximize the chances of your posts achieving the results you're looking for.
3. Don't Get Salesy
The OptinMonster survey mentioned earlier uncovered another interesting nugget. Namely, it showed that 79% of editors believe that guest content is far too salesy and promotional.
It's time to put a stop to this trend.
There's nothing wrong with a natural and non-invasive CTA, but guest posting should never be used as a sales tactic. Even if a webmaster accepts your proposal (which is doubtful), heavily promotional content will do you more harm than good.
Remember that as a contributor, you're trying to get your name out there. This means that people still don't know you, which means there's no trust.
With this in mind, selling in a guest post is the online equivalent of door-to-door sales. And that of a salesperson hunting for leads isn't the first impression you want to leave.
When writing guest posts, make sure to load them with value without expecting anything in return. If you do it right, the benefits will happen naturally. It's only at this point that you can start focusing on sales a bit more.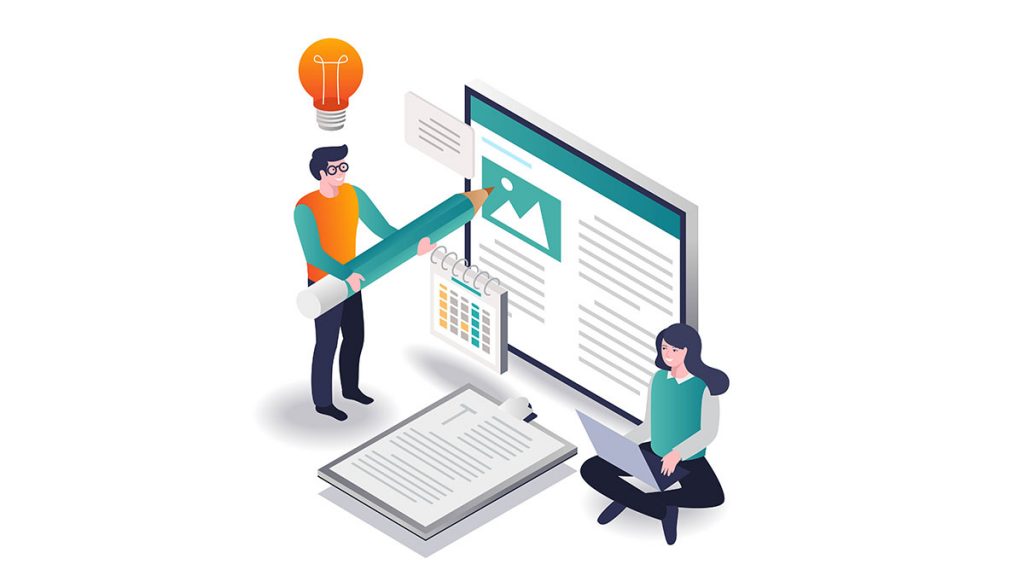 4. Align Your Content With the Host's
As much as your guest posts should be a unique expression of your brand, you still have to play by some rules and show the host that you can be a part of their network.
In almost all cases, the blog's posting guidelines will tell you everything you need to know about the technicalities. But you'll want to go a bit beyond that to see how your posts could fit in.
Check out other contributors' work to see the general format and feel that your posts should have. It also wouldn't hurt to link out to other posts on the website to signal that you're a team player.
This is especially important in your first post, even more so if you plan to include that post in your proposal. Not only will the host see that you're the right fit, but you can partner with other contributors that will return the favor.
5. Play the Long Game
Hopefully, writing guest posts will become a regular practice, and you'll publish quite a bit of them. Still, you don't want your posts to have a short shelf life. Each of them should keep driving traffic in the long run.
To make this happen, make sure you publish as many evergreen posts as you can. While you'll also cover industry news and trends every now and then, try to maintain a long-term approach.
Specifically, this means covering topics that will stay relevant in the long run. In addition, you want the information you provide to remain valid. Outdated statistics or fleeing trends shouldn't find their way into your posts.
And finally, do some thorough keyword research to ensure that your post can achieve and maintain a solid position on search engines. Try to avoid specific years and events as a part of the terms you're ranking for. Make your content as timeless as you can – that's if you want each piece to drive results for a long time to come.
Quid Pro Quo
As you can see, guest posting is all about creating a mutually beneficial outcome. To achieve your marketing goals, you must help the host achieve theirs. If you can create this sort of cohesion, you'll see how powerful this strategy can be.
Now that you know how to start guest blogging, it's time to go out there and implement these tactics. Locate the good opportunities, and don't hesitate to reach out to webmasters and other bloggers in your niche.
When you do, create a win for everyone involved by sharing your valuable knowledge with the audience. If you do it right, your analytics will show that it was well worth the effort.