Does Facebook advertising work? It's a question you may ask yourself if you're thinking how to spend your digital marketing budget. The answer is simple – only if you do it right. Otherwise, you may be pouring thousands of dollars into ads and not seeing the amazing results you're expecting.
Facebook ads make it easy for you to reach your audience based on their location, age, gender, or interests. They are easy to set up and track. Adjusting them once they've been set up is also easy. The cost of Facebook ads is based on the cost per click (CPC) and cost per mile (CPM – 1,000 impressions) of your ad. The average CPC for Facebook ads across industries last year was $0.92, while the CPM was $12.07.
The scalable auction system Facebook uses for ads means that you can fit them into your budget. You get to choose how much you're willing to bid for your ad, and Facebook does the math and returns the costs.
But just because it's so easy to get a Facebook advertising campaign going doesn't mean every Facebook ad works. According to Oberlo, the number of companies advertising via Facebook has surpassed 10 million by the end of 2020, tripling in the past five years. That means tough competition.
It's not the image, and it's not the headline that makes the difference. Rather, it's the sum total of the elements that make up your ad. You can't leave anything to chance. And you don't want to take any shortcuts, either. Discover now the best Facebook marketing strategies for high-performance ads.
Target Existing Customers or Fans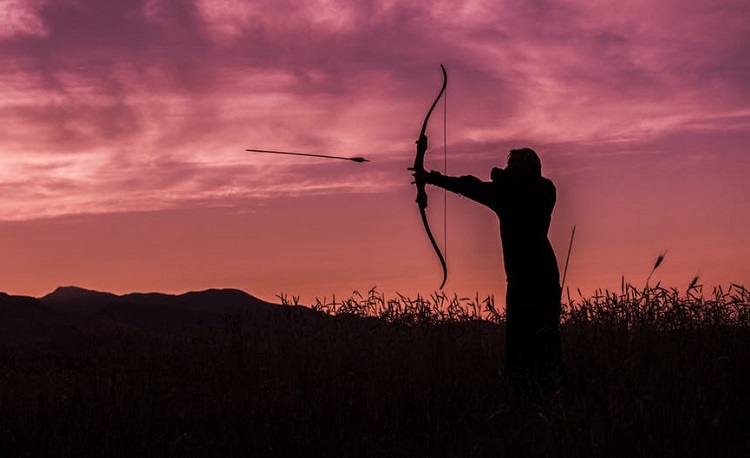 Click rates for Facebook ads increase with relevancy. The more relevant your ad is, the more effective it will be. One of the best ways to make your ads more relevant is to show them to people who've already bought your products or liked your pages. These are more likely to click on your ads than strangers who've never heard of your brand.
Optimize Your Ad
1. Choose the right placement for your ad. Facebook offers three main ad placements – desktop news feed, desktop right column, and mobile. People view these ads under different conditions, which gives each placement its own advantages:
Want to generate engagement and convert?
A desktop news feed placement is perfect for that. Because of its high visibility, it tends to offer the best conversion rate of all Facebook ads. But be ready to pay more for these ads.
Want to retarget and remarket something to people who already know your brand?
Go for the desktop right column. These are not as visible as ads in the desktop news feed, but they are cheaper. Optimize your ads for this placement instead of just reusing news feed ads. It's a common mistake, and it leads to truncated headlines and resized images that don't look that well.
Want to drive discovery and increase brand awareness?
Place your ads on mobile, where the cost of engaging your audience is often cheaper compared to desktop placements.
2. Create a short and direct headline of up to seven words. Short headlines work best across all devices. They fit in one line on most screens and are easier to read and more powerful. Choose the right headline phrase. According to a study of 100 million articles, the most engaging headline phrases on Facebook include "will make you," "this is why," "can we guess," "the only x in," "the reason is." If you can sneak these into your ad, you will likely see higher engagement rates. Headlines that don't perform so well include surprisingly salesy ones like "work for you," "your own business," or "X simple tips," or "the risks of."
3. Choose a high-quality image. Use an eye-catching image that doesn't just look good but that communicates what your ad is all about. The image should evoke positive emotions in your audience.
4. Include a brief description that gives people at least one reason why they should click on your ad. Facebook text in ads shouldn't be long. The longer the description, the less likely that people will read it. Aim for a description that gets your message across in as few words as possible. That may mean you will have to rewrite a 100-word description ten times until you get it to 25 words or less.
5. Provide evidence of social proof where possible in the form of likes, shares, or comments – the more, the better.
6. Use an action-oriented call to action with a verb that hits.
Here are three examples of successfully targeted advertising Facebook ads that fit all the above criteria:



Run Your Ads at The Right Time
Drawing on your Facebook Page Insights data, use the ad scheduling feature to choose the best hours for your ads. Use imagery that reflects the time of day, i.e. an image that goes well with a morning ad. You can find out more about ads scheduling here.
Use Video Ads
For many brands, video ads are a more effective Facebook advertising strategy than text. If your target audience has very low attention spans, video ads can be the solution. But there's one thing you need to keep in mind – always add sound and captions to your videos. Participants in a Facebook video advertising study reported that 41% of videos without sound are meaningless.
Measuring Results
So, what is a good result rate on Facebook ads? How can you tell whether you should keep your ads running, tweak them, or stop them and create new ones? Based on 2022 data, the average click-through rate for Facebook ads across industries is 0.9%, with higher rates for legal (1.61%), retail (1.59%), apparel (1.24%), beauty (1.16%), technology (1.04%), and fitness (1.01%). The average conversion rate across industries is 9.21%, with higher rates for fitness (14.29%), education (13.58%), and B2B (10.63%).
In the end, the best way to measure the results of your Facebook ads is to compare click-through or conversion rates to the amount of money you spend on running those ads. If you are getting enough sales, traffic, or engagement for your ads, then they are working, regardless of the actual rates you are seeing.