Why describe it when you can show it? That's visual content marketing in a nutshell. Learn more about the power of visual content and how to harness it to improve traffic, shares, and engagement.
What Is Visual Content Marketing?
Images, video, and graphics are easier to remember than text and are more compelling. Our brains process them faster than text, which in a world of short attention spans can make all the difference between a page that's viewed and one that's ignored. Visual content marketing is all about using visuals to engage your audience.
According to Hubspot, 83% of social media marketers claim their videos outperform other marketing content. While visual content marketing is closely associated with social media, it isn't limited to it. Infographics and backstage videos may look great on your Facebook or Instagram profile, but you can also integrate them into your website or blog.
As a rule, visual content is versatile and can adapt to your needs and expectations. That's yet another reason to embrace it.
The best content marketing strategies are compatible with visual marketing. That means you don't have to take any shortcuts. You can mix the two and likely see better results than if you'd use only one or the other.
Create Better Visual Content
You don't need a team of artists to create better visual content. Having one — or outsourcing the work — certainly helps, but there's a lot you can do right now to up the appeal of your visual content marketing.
It's not even as time-consuming as you may think. Get started now with the following visual content marketing strategies.
Use Canva Templates
Canva is a web design tool that allows you to create everything from book covers to Facebook-optimized images with captions. A great reason to use it is its wide range of templates optimized for specific content types such as Instagram posts, Facebook page covers, and email headers.
Canva templates allow you to easily start a new design. You simply upload an image that you can grab from a stock images site and then crop it and optimize it to your needs. You can add text to it, customize the font, add your own colors, and more.
With Canva templates you can speed up visual content creation. You can create visual content in advance and add it to your editorial calendar so that when your next Facebook post goes live, you have a beautiful image ready for it.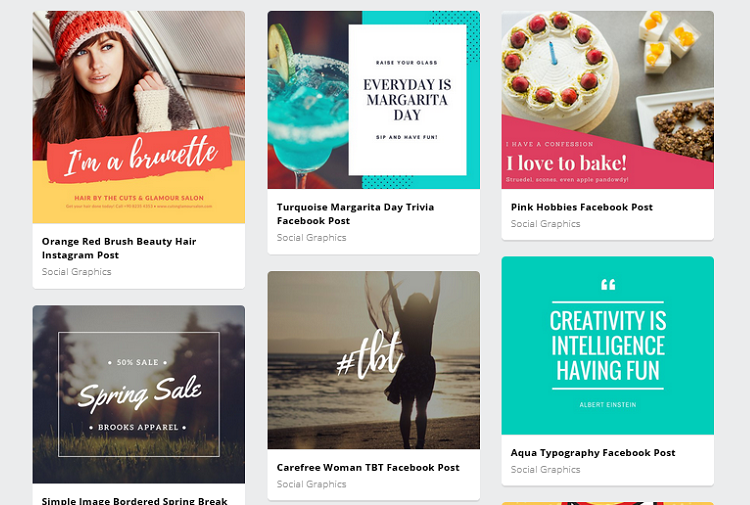 Edit and Add Text to Images with Over
Over is an intuitive photo editor with a massive library of images, fonts, and other graphics. With it you can overlay images with text to create eye-catching visual content not only for Instagram but also for Twitter or Facebook.
The streamlined editor and the wealth of options available make Over stand out but it's by no means the only app of its kind. You could also try one of the many other image photo editors available for iOS or Android. They're faster to use than your average computer image editing software and often integrate a library of free resources.
Take Screenshots
Whether you're explaining something or just want to show how a day at the office feels like for your team, screenshots can enhance your visual content marketing. You don't even have to be in the software business to use them.
Asking people from your team to screenshot their workspaces can generate content for social media updates. Screenshots may not be as beautiful as illustrations or infographics, but they can take your audience behind the scenes.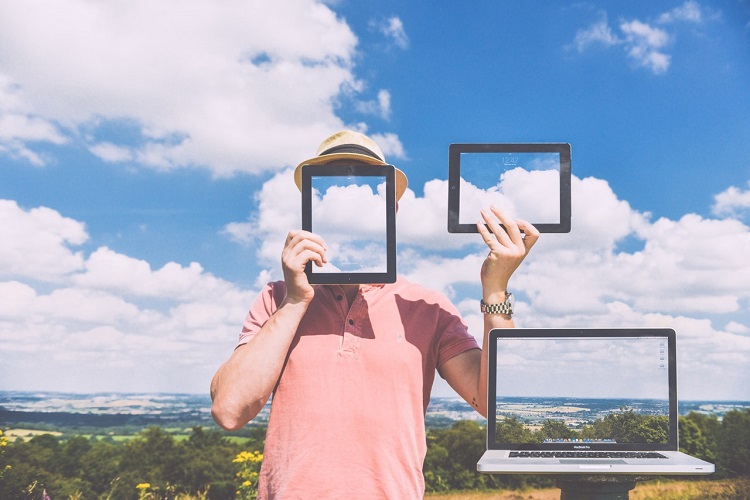 Use More Images
You've been probably using one image per post already. But for most of the content on your site and on social media you can add two or more images. You can incorporate a second and a third image if you overlay it with a quote from your article.
The Stocks is a great resource for grabbing beautiful images with plenty of them available for free. It's not just a stock photography site, but an image aggregator, bringing together Pixabay, Unsplash, Shutterstock and other premier sources.
Create Graphics the Easy Way
You don't need to publish reports or original studies in order to have an excuse to incorporate graphs and charts into your content. You can take someone else stats and turn them into graphs, provided of course you credit the source.
Tools like Visme make it easy for just about anyone to create appealing graphics and charts for visual content marketing. Even if you've never created a graph before, you'll find that Visme's accessible interface will simplify the whole process.
Make It Visual with Infographics
Infographics are some of the most appealing visuals on the web, and for good reason. They're not just pretty, but also tend to be packed with useful stats. What's more, they often combine graphics and illustrations to tell a story.
Infographics are not the easiest type of visual content to create. They require some research and a bit of creativity. But they're not as hard to make as you may think either.
There are many specialized tools that can guide you step-by-step through the process of creating a beautiful and engaging infographic. The free ones include Infogram, Google Charts, and Piktochart.
Don't Forget About Videos
The best content marketing strategies usually include videos, which people prefer over text. Use video content on a landing page, and you can increase conversions dramatically.
While video production can be expensive, at least compared to text-based content marketing, it doesn't have to be. Animated explainer videos and whiteboard videos are relatively cheap and can be adapted to different marketing purposes. In addition, there are free stock video websites where you can source great footage.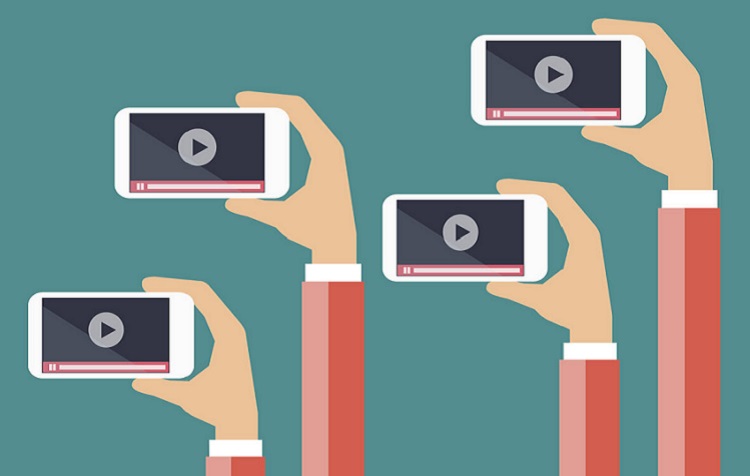 Closing Words
The challenge with visual content marketing is that it requires plenty of content which, for many businesses, can be harder to produce than plain text. Not many businesses have a content marketing team, much less one experienced in the visual arts. However, visual content creation services prove a good alternative.
Visual content has become the norm online, and its importance is likely only to increase. If your team can't produce enough of it, that shouldn't be a problem. You can always outsource visual content, or at least part of it. You can start now with our content creation services.