Sending 100 personalized emails to customers every week by hand isn't anyone's idea of fun. But then you've embraced email marketing services, or are thinking of doing so. Apart from automation, marketing platforms bring you a ton of other useful features that help you craft more compelling marketing campaigns and track results.
But why should you even bother about email marketing? Isn't it better to just focus on social media instead?
Having 1,000 email subscribers and 1,000 Facebook fans isn't the same thing. The potential for sharing is much higher for social media — with each new share the exposure keeps growing. On the other hand, conversion rates for email marketing continue to be higher than those for social media.
Finding an offer in your box from a brand you like makes you far more likely to check it out than merely seeing it in your Facebook feed. But email marketing and social media marketing aren't contenders — most high-quality email marketing platforms integrate with social media to maximize your exposure and conversions.
With an enticing email opt-in on your site, you can start building an email list in no time. You can then segment your list and send personalized emails. These emails can then be shared on social media thanks to built-in sharing buttons. This way your emails can go viral.
Your email marketing doesn't haven't to go viral to be worthwhile, though. A simple weekly or bi-monthly newsletter helps remind your audience about your business. It increases brand familiarity and makes it easier for them to press buy next time they land on your site.
Benefits of Email Opt-ins
Your site is not the only place for opt-ins, either. You can put an email opt-in in your business email signatures, in your Facebook posts, ads, or landing pages, in your Tweets, and just about anywhere else. By making your opt-in omnipresent, you can build an email list faster than you thought possible.
There are many benefits to email opt-ins:
Send personalized offers to a segmented audience
Send reminders for abandoned shopping carts
Deliver content compiled from your blog
Remind your past customers of your brand
Direct more traffic to a landing page with email marketing
When choosing email marketing services as a small business, key considerations include cost, ease of use, and scalability. Your marketing budget is probably limited, which means you can't afford to overspend on email marketing services. At the same time, you probably don't have a dedicated marketing team that can manage your marketing efforts, hence the need for a user-friendly interface. Last but not least, you need a solution that you can scale according to your needs. You have to factor in the growth of your business and make sure the services you choose can adapt to those needs.
We've analyzed the most popular email marketing services to find the best ones for small business owners. Discover them below.


Constant Contact is one of the most user-friendly email marketing services around. With it, you can manage multiple email lists, customize email templates, and keep track of email performance. Not only that, but it offers plenty of online resources, including seminars that help you get started with email marketing. Integrated social media tools and excellent customer support add to its appeal.
Constant Contact has been around for quite some time, and that shows up — it's a polished platform with a streamlined dashboard and a fine mix of features. It's great for your small business because of its 60-day free trial which gives you more than enough time to become familiar with all its features. You can also cancel your subscription at any time.
Prices start at $20/month for up to 500 subscribers. Discounts are available if you buy prepaid for 6 or 12 months. You can save up to 15% with an annual plan.


AWeber comes with a complete set of email marketing tools and seamless integration with WordPress and other platforms. It doesn't restrict you to WordPress like other marketing services do. Apart from being easy to use, it comes with powerful email tracking and autoresponders. Another strong point of this service is automation, which enables you to send the right message at the right time.
With AWeber, you can easily segment your email marketing list or send personalized emails to groups within your email list, like repeat customers. The intuitive interface makes this platform fast to use so that you don't need to spend too much time becoming familiar with its features.
After a 30-day free trial, AWeber costs from $19/month for up to 500 subscribers and unlimited emails. For many small businesses, that will be enough for a smooth start.

This aptly named email service can indeed improve your email conversion rates. Apart from a suite of email marketing tools, GetResponse it brings you an effective landing page creator. With it, you can easily craft gorgeous landing pages with the compelling call to action buttons.
GetResponse is almost entirely a drag-and-drop email service, allowing you to create smart email campaigns or segment contacts in the easiest way imaginable. It also integrates with many useful business services like ZenDesk or SalesForce.
With pricing starting at $15/month for up to 1,000 users, GetResponse is one of the cheapest high-quality marketing services for small businesses. A 30-day trial with no commitments is available, giving you plenty of time to decide whether GetResponse is for you or not.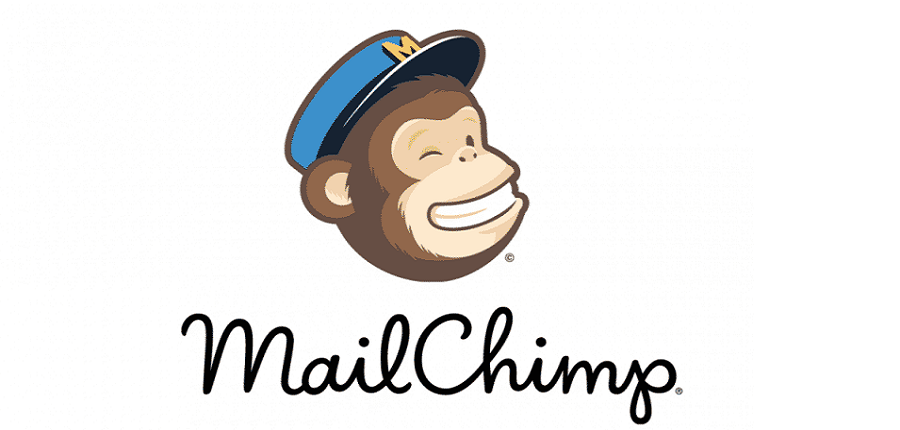 Fast, beautiful, and accessible, MailChimp is a versatile email marketing service that can easily adapt to the needs of any small business. It's a pleasure to use thanks to its beautiful and responsive interface. Strong points include automation, theme design, and in-depth yet easy to understand analytics. MailChimp tutorials and guides are enjoyable and full of useful marketing tips.
MailChimp stands out from other email marketing services thanks to its free plan. With it, you can send up to 12,000 emails to 2,000 subscribers for free. MailChimp integrates with WordPress, Shopify, or Magento through a number of easy to install extensions. Many WordPress users rely on it as their preferred email marketing service and for a reason — WordPress integration is really smooth.

Campaign Monitor is another affordable email marketing solution that can help small businesses grow. You'll appreciate Campaign Monitor's stylish drag-and-drop email builder. Another awesome feature is the visual customer journey that helps you segment your audience more easily and capture more leads. Campaign Monitor also excels at rich customer data integration, which allows you to send hyper-targeted messages to your audience.
If you plan to run A/B testing for your marketing campaigns, you'll be glad to hear that Campaign Monitor makes that really easy. The basic plan is $9/month and allows you to send 2,500 emails to 500 people. For this money, you get all the core email marketing features together with basic marketing automation.


ActiveCampaign is beautifully optimized for mobile devices. Its capable template editor helps you craft compelling newsletters, sales emails, abandoned cart reminders, and more. A really powerful feature is its ability to fetch customer data from social media and the web using only their email address. This enables you to send personalized emails that are highly effective. Easy segmentation enables you to segment contacts based on social data, locations, or actions. ActiveCampaign easily integrates with WordPress.
The downside to ActiveCampaign is that in order to enjoy CRM and Sales Automation integration with your email you have to pay $49/month or more for 500 contacts. The $9 Lite plan doesn't have these advanced features but it does offer unlimited email sending. Another problem is that you can try it for only 14 days.


iContact integrates with social media networks like Facebook or Twitter. In-depth template customization together with advanced yet easy to use tracking make this a reliable service for businesses without a dedicated marketing team. One special feature that sets iContact apart from other services is a delivery specialist team that maximize email deliverability rate for all your emails. On top of these features, you can expect good marketing automation and user-friendly analytics that help you understand when your email marketing isn't working well. iContact costs $14/month for 500 subscribers.
Choosing any of the marketing services above gives you a strong marketing platform on which to base your marketing efforts. If you're on a tight budget, go for MailChimp or one of the cheaper options on this list. If you're willing to spend a few dollars every month on email marketing — it's money well spent — feel free to explore one of the more expensive options. The extra money you pay for email marketing is usually worth it, as you get more advanced email campaign builders, more in-depth analytics, and other useful tools. All these features come in handy as your audience grows.
In the end, remember that the quality of your emails makes all the difference in the world. Email marketing services work only if your email content is worthwhile.