It's no news that we're growing increasingly dependent on the internet. As the majority of our work becomes internet-based, we tend to spend more of our free time online, too. We are creatures of habit, after all. The moment we're done with work (or get distracted at work) we swiftly open a new browser tab and start looking for ways to kill some time until whatever comes next on our daily schedule.
Taking advantage of this constant desire to kill time, social media has turned into something of a one-stop shop for all our time-wasting needs. Our social network addiction has gone so far that we spend the bulk of our spare time checking out what's going on in other people's lives. We glance at their status updates and photos, awarding them with customary likes and faves, secretly hoping they'll reciprocate.
Our perception of the internet has become distorted in the process. When we're not using it for work, we treat the world wide web as a bottomless pit of useless content whose sole purpose is to entertain us without engaging our minds. Why else would we be spending hours playing browser games, reading misspelled text messages, and watching YouTube videos that everybody thinks are hilarious, but really aren't?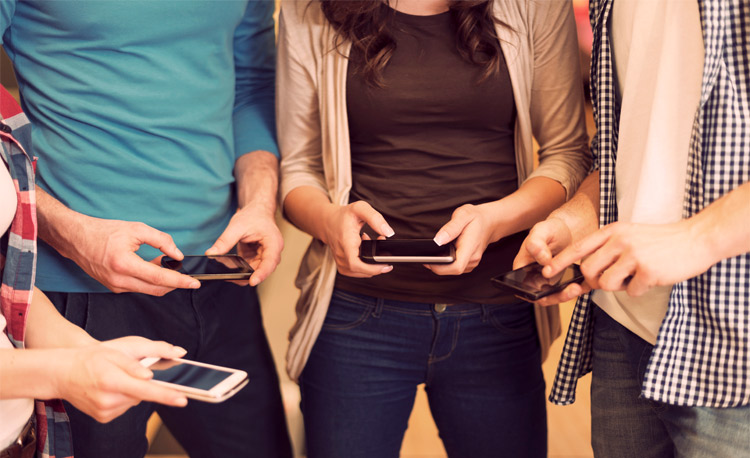 Free Time Is "Me" Time
What's so disheartening in all of this is that we seem to have lost the ability to value our free time. It's not supposed to be time to kill, but rather a time to do something we can benefit from. Every moment away from work should be used to expand our horizons: learn new things, engage in our favorite activities, and ultimately enjoy ourselves. We need to start treating our free time as our "me" time.
The internet provides plenty of opportunities to acquire new knowledge and skills, learn about people and things that came before us, and have fun in a way that's useful to both ourselves and people around us. With so many websites currently online, the sheer amount of content is a tad overwhelming. However, once you scratch beneath the surface, you'll quickly see what's helpful to you and what isn't.
All you need to do is find something you're interested in, look for reputable sources of information, and invest a bit of time and effort in getting the best out of them. To help you get started, let's take a quick look at some fun, interesting, and worthwhile things you can do online in your spare time.

1. Never Stop Learning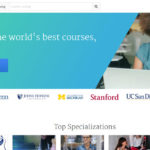 When Coursera was first launched in mid-2012, it was seen as the cornerstone of what would become an online education revolution. With a free registration, you'd get access to dozens of academic-level courses on various subjects provided by esteemed higher education institutions from across the world. When you complete the course, you would get a certificate. A lot has changed since then: the website abandoned its free model, limiting non-subscribers' access to course materials and certifications.
Even with these changes in effect, Coursera is still the best place for online learning, whether you're interested in technology, math, business, social sciences, or arts. The registration remains free, as does – in most cases, at least – access to course materials and video lectures. However, in order to receive a certificate upon completion and access graded assignments, you will have to pay either a fee for an individual course you're taking, or a subscription for a collection of related courses (specializations).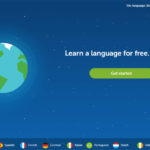 If you want to learn a foreign language from the comfort of your home, Duolingo is the way to go. This completely free service has been around since 2011 and is used by more than 150 million people around the globe. It's available as a multi-platform app as well as a fully functional website. You can register an account the traditional "username/password" way, or login with your Facebook or Google account.
Non-English speakers from over twenty countries can learn English and take lessons in their native language. If you know English, you can choose from 28 different foreign languages. Once you've decided on a course, you can start with the very basics or jump to a more advance level. Alternatively, you can do an entry test and see where you are advised to start. There is a wide selection of languages available. You can go for French, Italian, Spanish, Dutch, Romanian, and many more. You also have Hungarian and Swahili, both currently in beta mode. Starting in August 2017, Duolingo will be offering bite-sized lessons in Klingon, as well.
2. Try Something New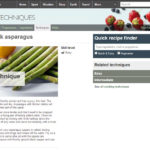 There are many people who want to learn new skills (e.g. cooking), but somehow never find the time. If you're one of those people, then you'll love what we've dug up for you. In addition to being the home to hundreds of great recipes, the BBC's Food website also has Techniques, a special section designed exclusively for cooking enthusiasts. Here you can find a number of short how-to video guides for cooking and baking, as well as useful tricks to help you in the kitchen.
The videos are organized according to the type of food (pasta, meat, eggs, fish, etc.) and rated according to the skill level required (easy, intermediate, and advanced). If you're a beginner, you can learn how to separate and boil eggs, zest citrus fruit, or break chocolate (spoiler alert: you bash it against a hard surface while it's still wrapped). There are numerous other online cookery courses around, but BBC Food Techniques is probably the simplest, least pretentious one of them. It's also a lot of fun!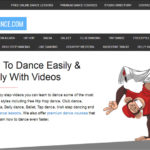 Want to get up and move your body a little? Learn some cool dance moves with LearntoDance. The website offers extensive and reasonably priced dance courses. Ballroom dancing, club dancing, popping and locking – it's all there. To get you going and help you find the style you like the most, there are several free mini courses available to watch without registering an account. Now you can learn the basics of tap dancing, belly dancing, salsa, or ballet in your own living room. Isn't internet a great place?
3. Keep Those Brain Cells Active
Researchers claim that nowadays humans have shorter attention spans than goldfish. This is due to our digital lifestyles and the way in which we use the internet. We've grown accustomed to reading short blog posts and articles that don't even begin to tackle the topics they're supposed to be about. As soon as we come across a seemingly interesting article that's longer than 500 words, we bookmark it for later and forget all about it as soon as something else captures our attention.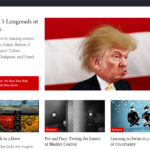 In addition to giving your mind something to think about, reading long-form articles is known to improve your focus in the long run. Since its 2009 launch, Longreads has been the home to high-quality long-form stories – both fiction and non-fiction. It's primarily an aggregator: every day a team of editors picks new articles published around the web. There are hundreds of news items, personal essays, and lists to read, most of them still interesting and thought-provoking, regardless of when they were originally published.
In 2012, research published in the Archives of Neurology and endorsed by the Alzheimer's Association confirmed that playing games that stimulate the brain can help reduce the risk of dementia and Alzheimer's disease. The sooner you start, the greater effect it will have on you. Since you're already playing games in your browser, why don't you try solving a jigsaw puzzle or a game of Sudoku?
As an example, Jigsaw Explorer offers daily puzzles as well as weekly mystery puzzles and fan-favorites. For a game of Sudoku, go to WebSudoku and choose between four difficulty levels. There are also some fun variations on the classic Sudoku game: they are primarily intended for kids, but adults can play them too. Neither of these websites requires a registration unless you want to keep track of your progress and your user statistics.
4. Let Some Culture In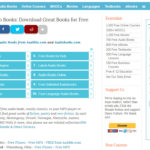 Open Culture was founded in 2006 and became instantly popular with the internet-surfing folks hungry for culture and education. The editing team scours the web in search of top content that's available for free and presents it in a well-organized, easily searchable way. They offer numerous courses, books, movies, and music-related content that's either in the public domain (i.e. it's copyright expired and it is free to be used by anyone) or uploaded for free by their respective owners.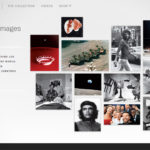 Time Magazine's 100 Photos is another great online offering. It's a lesson in sociopolitical history, as well as an overview of the history of photography. Because every picture tells a story, each photo in the collection comes with a short description and many of them feature documentary shorts about how they were shot and the huge cultural impact they've made. Time also has a curated list for each year which you can find in their Life category.
5. Help Those in Need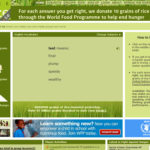 Many people would gladly donate to great causes, but their paychecks barely cover their own living expenses. It's websites like Free Rice that remind us of how mighty and impactful internet can be. Here you can test your knowledge on various topics and learn something new while doing it. For each answer you get right, this non-profit website donates 10 grains of rice to the World Food Programme. Answer ten questions correctly, and you've just secured a full meal for someone out there who's less fortunate than you.
The website was founded in late 2007 by John Breen, who donated it to the World Food Programme in 2009. It was originally designed to test the users' knowledge of English language and help them learn new words, all the while donating rice to people living in impoverished and food-deprived areas throughout the world. Now you can learn six different languages and test your knowledge of math, geography, anatomy, and literature. You're learning, having fun, and helping others – how cool is that?